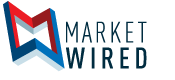 Sage to Conduct Surface Drill Program at Clavos
/EINPresswire.com/ -- TORONTO, ONTARIO--(Marketwired - Jan 19, 2017) - Sage Gold Inc. (TSX VENTURE:SGX) 'Sage' is planning to commence drilling at its Clavos gold property located 32 kms east north east of Timmins, Ontario in the prolific East Timmins Gold Camp.
The program will consist of 1,500 metres of surface drilling involving 7 drill holes commencing next week. Drilling will initially start on the eastern portion of the "Main Mine Trend" of the Clavos deposit hosting significant mineralization in the Contact, Hangingwall (HW) and Footwall (FW) and Sediment Zones.
The current program's objective is to test a 235 metre gap between the existing underground infrastructure and the 960 Zone from section 514525E and 514765E. Five holes are planned in this area targeting a shallow plunging flexure controlling gold, arsenopyrite, pyrite, quartz vein mineralization located in the altered ultramafics and porphyries flanking the Porcupine Group sediments demarked by the Pipestone Fault structure. The vertical and horizontal continuity of four gold bearing zones will be evaluated between the 1150m elevation and 1080m elevation (mine reference elevations). A systematic drill hole spacing of 60 metres may further define the plunge orientation of some of the high-grade shoots identified within the existing mine infrastructure.
In addition, 2 drill holes are planned on the western end of the Clavos deposit between section 512800E and 512830E. These holes are intended to in-fill gaps in the historic surface and underground drilling beyond the limits of the existing underground workings at the 1125 elevation order to better define new stoping blocks.
Nigel Lees, President and CEO commented: "Sage announced the closing of a $11.5 million financing commitment in November 2016, of which approximately $7.2 million is allocated to fund the development and restart of the Clavos mine. Historical expenditures by St Andrew Goldfields and Sage on the property have exceeded $70.0 million excluding prior expenditures by United Tex-sol, Kinross and Canamax. Dewatering of the Clavos deposit underground workings has commenced and is on time and on budget. Rehabilitation will follow the dewatering process to define the stope blocks and provide underground drill stations to test the down plunge extensions of the existing zones. Sage is permitted to produce 700 tonnes per day and has secured a life of mine milling agreement with Primero Mining's Stock mill 10 kilometres away."
The technical content of this news release has been reviewed and approved by Sage's consulting geologist, Peter Hubacheck, PGeo, who is a Qualified Person ("QP") as defined in National Instrument 43-101.
Sage currently plans to complete a reserve estimate and a prefeasibility study regarding the Clavos project. In the event that a production decision is made that is not based on a feasibility study of mineral reserves demonstrating economic and technical viability prepared in accordance with National Instrument 43-101, readers are cautioned that there is increased uncertainty and higher risk of economic and technical failure associated with such production decisions.
About Sage Gold
The Company is a mineral exploration and development company which has primary interests in near-term production and exploration properties in Ontario. Its main properties are the Clavos Gold property, 100% owned, in Timmins and the 100% owned Onaman property and other exploration properties in the Beardmore-Geraldton Gold Camp. Technical reports and information relating to the properties can be obtained from the System for Electronic Document Analysis and Retrieval (SEDAR) website at www.sedar.com and www.sagegoldinc.com.
CAUTIONARY STATEMENT: Neither the TSX Venture Exchange nor its Regulation Services Provider (as that term is defined in the policies of the TSX Venture Exchange) accepts responsibility for the adequacy or accuracy of this release. This news release may contain forward looking information and the Company cautions readers that forward looking information is based on certain assumptions and risk factors that could cause actual results to differ materially from the expectations of the Company included in this news release. This news release includes certain "forward-looking statements", which often, but not always, can be identified by the use of words such as "believes", "anticipates", "expects", "estimates", "may", "could", "would", "will", or "plan". These statements are based on information currently available to the Company and the Company provides no assurance that actual results will meet management's expectations. Forward-looking statements include estimates and statements with respect to the Company's future plans, objectives or goals, to the effect that the Company or management expects a stated condition or result to occur. Since forward-looking statements are based on assumptions and address future events and conditions, by their very nature they involve inherent risks and uncertainties. Actual results relating to, among other things, results of exploration, metallurgical processing, project development, reclamation and capital costs of the Company's mineral properties, and the Company's financial condition and prospects, could differ materially from those currently anticipated in such statements for many reasons such as, but are not limited to: failure to identify mineral resources; failure to convert estimated mineral resources to reserves; the preliminary nature of metallurgical test results; delays in obtaining or failures to obtain required governmental, environmental or other project approvals; political risks; uncertainties relating to the availability and costs of financing needed in the future; changes in equity markets, inflation, changes in exchange rates; fluctuations in commodity prices; delays in the development of projects; capital and operating costs varying significantly from estimates and the other risks involved in the mineral exploration and development industry; and those risks set out in the Company's public documents filed on SEDAR.
This list is not exhaustive of the factors that may affect any of the Company's forward-looking statements. These and other factors should be considered carefully and readers should not place undue reliance on the Company's forward-looking statements. Although the Company believes that the assumptions and factors used in preparing the forward-looking information in this news release are reasonable, undue reliance should not be placed on such information, which only applies as of the date of this news release, and no assurance can be given that such events will occur in the disclosed time frames or at all. The Company disclaims any intention or obligation to update or revise any forward-looking information, whether as a result of new information, future events or otherwise, other than as required by law.