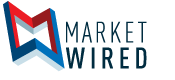 Take the Helm and Chart a New Course in Oshawa
City of Oshawa is on the lookout for a marina developer and operator
/EINPresswire.com/ -- OSHAWA, ON--(Marketwired - January 19, 2017) - The City of Oshawa is looking for qualified individuals to develop and operate a signature marina at the Oshawa harbour. Oshawa's quest for a new marina is showcased in the City's Chart a New Course YouTube video.
Located on the north shore of Lake Ontario, Oshawa's harbour is located between beautiful Lakeview Park and the Second Marsh, a coastal wetland. Oshawa's harbour and marina lands are:
a unique opportunity to capture part of the growing Lake Ontario boating market
connected to a diverse and growing economy
home to a year-round deep water port
close to commercial, cultural, park and recreational uses.
"Oshawa is a connected, innovative city with abundant opportunities and a growing economy," says Oshawa Mayor John Henry. "Make your mark and be part of this amazing city and investment opportunity."
There has never been a better time to invest in Oshawa. Recent reports and rankings include:
#1 city for jobs in Canada
#1 city for year-over-year job growth at 13.1%
Estimated GDP growth 2.7% in 2016 and 2.5% in 2017
Durham/Oshawa ranked #1 place to buy real estate in the GTA and 9th in Canada
2016 Smart21 Community by the Intelligent Community Forum
Oshawa is the largest city in Durham Region and part of the Greater Toronto Area. Located only 60 km from Toronto's downtown core, Oshawa provides quick and convenient access to the largest consumer market in Canada and the fourth largest region in North America. Oshawa has direct access to highway, rail, seaway, air and commuter services.
"Oshawa is in the ideal location and offers access, talent and value," says Mayor Henry. "We're open for business and our focus is on economic growth, prosperity and opportunities for the future. Contact us today to be part of our innovative and thriving city."
For more information on investing in Oshawa or to review or obtain the Expression of Interest document visit oshawa.bidsandtenders.ca. To learn more about this opportunity, visit www.oshawa.ca/marina, call 905-436-3311 or email marina@oshawa.ca.
Embedded Video Available: https://www.youtube.com/watch?v=AnYLobyJC4Q&list=PLgLF7cqbffBWk28XJSo6eJJn_LBTJZoOL&index=1