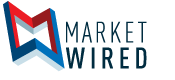 Stelmine doubles Courcy's size
/EINPresswire.com/ -- QUEBEC CITY, QUEBEC--(Marketwired - Jan 19, 2017) - Stelmine Canada Ltd. (« Stelmine ») (TSX VENTURE:STH) has increased the size of its Courcy property by 133 claims, bringing the overall number of claims to 309 and the total surface area to 161 km². Stelmine holds 100% of the rights on 207 claims and 90% on the remaining 102 which has a right of first refusal.
The Courcy property is located in the eastern part of the geological formation that gave rise to the world-class Éléonore mine, with proven and probable reserves of 4.3 million ounces of gold. The Courcy property is strategically located in a mining district that is largely unexplored but where drilling has shown gold content of 4.5 g/t over 42 m (including 12 g/t over 13.5 m). Maps are available on the www.stelmine.com web site.
"Our distinctive acquisition strategy involves taking an important stand on a new mining camp that could result in a major discovery", says Stelmine President Isabelle Proulx.
About Stelmine
Stelmine is a restructuring junior Québec mining exploration company operating in North-East of Québec. Its capital stock consists of 17,953,884 issued and outstanding shares for a current market capitalization of $5.6 million.
Forward-looking statements
Certain statements made herein may constitute forward-looking statements. These statements relate to future events or the future economic performance of Stelmine and carry known and unknown risks, uncertainties and other factors that may appreciably affect their results, economic performance or accomplishments when considered in light of the content or implications or statements made by Stelmine. Actual events or results could be significantly different. Accordingly, investors should not place undue reliance on forward-looking statements.
Neither the TSX Venture Exchange nor its regulation services provider (as that term is defined in the policies of the TSX Venture Exchange) accepts responsibility for the adequacy or accuracy of this release.
Stelmine Canada Ltd.
Isabelle Proulx
President and CEO
581-998-1222
info@stelmine.com
www.Stelmine.com
Stelmine Canada Ltd.
Christian Guilbaud
Corporate Development
514-813-7862


EIN Presswire does not exercise editorial control over third-party content provided, uploaded, published, or distributed by users of EIN Presswire. We are a distributor, not a publisher, of 3rd party content. Such content may contain the views, opinions, statements, offers, and other material of the respective users, suppliers, participants, or authors.