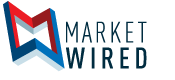 Herc Rentals Selects Infor CloudSuite for Equipment Rental, HCM Systems
Infor CloudSuite(TM) Provides Greater Operations Visibility, Fleet Utilization, Asset Reliability and Personnel Scheduling
/EINPresswire.com/ -- NEW YORK, NY--(Marketwired - January 19, 2017) - Infor, a leading provider of beautiful business applications specialized by industry and built for the cloud, today announced that Herc Rentals Inc., a subsidiary of Herc Holdings Inc., has selected Infor CloudSuite™ Equipment Rental and Infor CloudSuite HCM (Human Capital Management) to establish a more consolidated and flexible approach to managing mission-critical business processes. As a full-service equipment-rental firm, Herc Rentals sought to simplify the way they manage the 4,600 team members that are spread across 280 company-owned branches. In addition to labor management tools, Herc Rentals sought to simplify the way they meet customer demands by consolidating data, reducing customizations and bolstering operational efficiencies. The addition of Infor CloudSuite Equipment Rental is expected to considerably enhance operations by increasing visibility into fleet management and asset availability, which in turn can streamline equipment reservations by customers.
"We operate in a highly competitive industry, which requires us to maintain a balance between lean, efficient operations and an effective yet scalable output to adhere to customer demands. By modernizing our operations with Infor, we not only improve the way we conduct business, but also assume a leadership role in driving innovation for the global equipment rental industry," said Richard F. Marani, Senior Vice President and Chief Information Officer, Herc Rentals. "Infor CloudSuite provides us with additional flexibility and cost transparency that help us improve the way we conduct business."
Infor CloudSuite provides Herc Rentals a modern enterprise resource planning (ERP) system to consolidate and manage both front and back office activities. The cloud element will reduce costs by switching Herc Rentals to a subscription-based software-as-a-service (SaaS) model hosted by Amazon Web Services (AWS). The suite of Equipment Rental applications will reduce complexities by delivering great visibility into asset and fleet availability to simplify the reservation process. The software will also provide a snapshot into asset viability, allowing employees to pull assets for scheduled or preventive maintenance and ensure customers only receive high quality rentals. Together with Infor CloudSuite HCM, which provides a streamlined approach for personnel scheduling, the overall software investment will increase operational efficiencies and pass along this value to Herc Rentals' customer base.
"The dynamics of the equipment rental industry are rapidly changing, and the need for better visibility into daily operations such as fleet utilization, asset reliability and personnel scheduling are just some of the factors that drive companies like Herc Rentals to adopt disruptive technologies. Infor CloudSuite offers this approach through a modern yet adaptive application suite that is delivered via the cloud on a subscripted basis to better adhere to the business needs of an organization," said Andreas Hellström, Senior Director, Equipment Industry & Solution Strategy, Infor. "By enhancing the human resources and operational platform, Herc Rentals will be well-positioned to meet customer needs that continue their path to growth within the industry."
About Herc Holdings Inc.
Herc Holdings Inc., which operates through its Herc Rentals Inc. subsidiary, is one of the leading equipment rental suppliers with approximately 280 company-operated branches, principally located in North America. With more than 50 years of experience, Herc Holdings is a full-line equipment-rental supplier in key markets, including commercial and residential construction, industrial and manufacturing, refineries and petrochemicals, civil infrastructure, automotive, government and municipalities, energy, remediation, emergency response, facilities, entertainment and agriculture. The equipment rental business is supported by ProSolutions™ industry specific solutions-based services, and professional grade tools, commercial vehicles, pump, power and climate control product offerings, all of which are aimed at helping customers work more efficiently, effectively and safely. Herc Holdings' 2015 total revenues were nearly $1.7 billion. The company has approximately 4,600 employees. For more information on Herc Holdings and its products and services, visit: www.HercRentals.com.
Keep Current on Infor:
About Infor
Infor builds business software for specific industries in the cloud. With 15,000 employees and over 90,000 customers in more than 200 countries and territories, Infor software is designed for progress. To learn more, please visit www.infor.com.
This announcement reflects the direction Infor may take with regard to the specific product(s) described herein, all of which is subject to change by Infor in its sole discretion, with or without notice to you. This announcement is not a commitment to you in any way and you should not rely on this document or any of its content in making any decision. Infor is not committing to develop or deliver any specified enhancement, upgrade, product or functionality, even if such is described in this announcement and even if such description is accompanied by words such as "anticipate," "believe," "expect," "intend," "may," "plan," "project," "predict," "should," "will," and/or similar expressions. Many factors can affect Infor's product development plans and the nature, content and timing of future product releases, all of which remain in the sole discretion of Infor. This announcement, in whole or in part, may not be incorporated into any contractual agreement with Infor or its subsidiaries or affiliates. Infor expressly disclaims any liability with respect to this announcement.

EIN Presswire does not exercise editorial control over third-party content provided, uploaded, published, or distributed by users of EIN Presswire. We are a distributor, not a publisher, of 3rd party content. Such content may contain the views, opinions, statements, offers, and other material of the respective users, suppliers, participants, or authors.