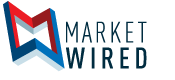 BacTech Closes Second Tranche of Private Placement
/EINPresswire.com/ -- TORONTO, CANADA--(Marketwired - Jan 19, 2017) - BacTech Environmental Corporation ("BacTech" or the "Company"), (CSE:BAC)(CSE.BAC.CN)(OTC PINK:BCCEF) today announced that it has completed the second closing for the CAD$200,000 private placement announced on December 15, 2016.
The first tranche was for $100,000 and resulted in the issuance of 2,000,000 common shares and 1,000,000, common share purchase warrants. The warrants are exercisable at $0.10 for 2 years from closing. It is anticipated that the second closing of the financing will occur by the end of January 2017.
The second tranche is for $67,500, with additional funds to be closed from a third tranche within 2 weeks. The Company is confident that it has the funds committed to complete the original goal of $200,000. It is possible that the total raised could reach as much as CAD$300,000.
The Company also reports that assay results from the pre-Christmas drilling on the Telamayu tailings should be available shortly. The assaying is being completed in Bolivia by a qualified lab.
The proceeds raised to date by the Company will be used for general corporate purposes and for the ongoing drill program at Telamayu. Prospective investors should contact the Company directly or by email to learn more about the capital raising and the ability to participate.
Company Profile
BacTech Environmental Corporation holds the perpetual, exclusive, royalty-free rights to use the patented BACOX bioleaching technology for the reclamation of tailings and mining waste materials. The Company's principal focus is a high- grade silver/copper/tin tailings project called Telamayu, located in Atocha, Bolivia, in association with COMIBOL, the state mining group. Investigation has begun to identify opportunities in Ecuador. The Company continues to field enquiries globally with respect to additional opportunities for remediation, including licensing transactions for the technology.
Follow us on:
Facebook http://www.facebook.com/BacTechGreen
Twitter http://twitter.com/BacTechGreen
LinkedIn http://www.linkedin.com/company/1613873
Vimeo http://vimeo.com/bactechgreen
YouTube http://www.youtube.com/user/bactechgreen
Shares outstanding 58,882,930
The Canadian Securities Exchange (CSE) has not reviewed and does not accept responsibility for the adequacy or the accuracy of the contents of this release.