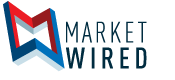 Canadian Small Businesses Share Their Views on 2017
NEW SURVEY: Sage survey reveals only 36% of Canadian small business are confident about business prospects
/EINPresswire.com/ -- RICHMOND, BC--(Marketwired - Jan 19, 2017) - Sage, the market leader for integrated accounting, payroll and payment systems, today releases results from a Canadian small business survey conducted by VIGA. Sage also launches the Sage Forum for Business Builders to give small businesses a platform to connect with policy makers.
The survey reveals only 36 percent of Canadian small businesses feel more confident about their business prospects in the next six months. Results also reveal just 25 percent of Canadian small business owners believe that they are fairly represented in the current political system. In fact, small business owners cite too much government bureaucracy and tax rates/tax relief as their biggest challenges this year.
In an effort to cultivate greater representation for small businesses, Sage has launched the 'Forum for Business Builders' to give business builders a platform to connect with policy makers. The Forum brings entrepreneurs from around the world insights, events and policy-forming partnerships to give them a powerful collective voice that can be heard on the global stage. The Forum is open to all small businesses and will be refreshed regularly with diverse content and insights from guest contributors and advisors.
"Canadian small businesses are in need of more support to overcome various obstacles for growth," says Paul Struthers, EVP and Managing Director of Sage, Canada. "We are eager to call attention to these challenges through our Sage Forum initiative in hopes to garner a bigger voice for business builders."
The Forum can be accessed here: www.sage.com/company/business-builders.
Additional resources:
About Sage
Sage is the market and technology leader for integrated accounting, payroll and payment systems, supporting the ambition of entrepreneurs and business builders. Today, business builders measure success in strong relationships, partnerships, and communities. It's why Sage helps drive today's business builders with the most intelligent and flexible cloud-enabled software, support and advice to manage everything from money to people. Daily, more than 13,000 Sage colleagues in 23 countries work with a thriving global community of over 3 million entrepreneurs, business owners, tradespeople, accountants, partners and developers to champion the success of business builders everywhere. And as a FTSE 100 business, we are passionate about doing business the right way, supporting our local communities through the Sage Foundation.
Sage -- the market and technology leader for integrated accounting, payroll and payment systems, powered by the cloud and supporting the ambition of the world's entrepreneurs and business builders. Because when business builders do well, we all do.
For more information, visit www.sage.com
Attachment Available: http://www2.marketwire.com/mw/frame_mw?attachid=3100605


EIN Presswire does not exercise editorial control over third-party content provided, uploaded, published, or distributed by users of EIN Presswire. We are a distributor, not a publisher, of 3rd party content. Such content may contain the views, opinions, statements, offers, and other material of the respective users, suppliers, participants, or authors.