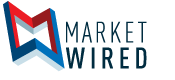 Quest Rare Minerals Issues $550,000 Secured Convertible Debenture
/EINPresswire.com/ -- MONTREAL, QUEBEC--(Marketwired - Jan 19, 2017) - Quest Rare Minerals Ltd. (TSX:QRM) (Quest) is pleased to announce that it has issued a 10% secured convertible debenture in a principal amount of $550,000 (the "Debenture") by way of private placement to a U.S. private equity special opportunity fund. Quest also issued 550,000 warrants to the private equity fund, each of which entitles the holder to acquire one common share of Quest at a price of $0.18 for three years.
The Debenture matures in one year and bears interest at a rate of 10% per annum, payable semi-annually in cash and, at the holder's option, can be converted into Quest common shares at a price of $0.16 per share. The Debenture is secured by a first-ranking hypothec on all of Quest's assets, present and future, corporeal and incorporeal.
The proceeds from the private placement will be used by Quest to repay in full the principal amount and accrued interest outstanding on a secured convertible debenture issued by Quest in March 2015, and for working capital.
ABOUT QUEST
Quest is a Canadian-based company focused on becoming an integrated producer of rare earth metal oxides and a significant participant in the rare earth elements (REE) material supply chain. Quest is led by a management team with in-depth experience in chemical and metallurgical processing. Quest's objective is the establishment of major hydrometallurgical and refining facilities in Bécancour, Québec, to separate and produce strategically critical rare earth metal oxides. These industrial facilities will process mineral concentrates extracted from Quest's Strange Lake mining properties in northern Québec and recycle lamp phosphors utilizing Quest's efficient, eco-friendly "Selective Thermal Sulphation (STS)"1 process.
Forward-Looking Statements
This news release contains statements that may constitute "forward-looking information" or "forward-looking statements" within the meaning of applicable Canadian and United States securities legislation. Forward-looking information and statements may include, among others, statements regarding the future plans, objectives or performance of Quest, including the Strange Lake Rare Earths Project's technical and pre-economic feasibility, future financing by Quest, or the assumptions underlying any of the foregoing. In this news release, words such as "may", "would", "could", "will", "likely", "believe", "expect", "anticipate", "intend", "plan", "estimate" and similar words and the negative form thereof are used to identify forward-looking statements. Forward-looking statements should not be read as guarantees of future performance or results, and will not necessarily be accurate indications of whether, or the times at or by which, such future performance will be achieved. No assurance can be given that any events anticipated by the forward-looking information will transpire or occur, including the development of the Strange Lake Rare Earths Project or any financing by Quest, or if any of them do so, what benefits Quest will derive from them.
Forward-looking statements and information are based on information available at the time and/or management's good-faith belief with respect to future events and are subject to known or unknown risks, uncertainties, assumptions and other unpredictable factors, many of which are beyond Quest's control. These risks, uncertainties and assumptions include, but are not limited to, estimates relating to capital costs and operating costs based upon anticipated tonnage and grades of resources to be mined and processed and the expected recovery rates, together with those described under "Risk Factors" in Quest's annual information form dated January 25, 2016, and under "Risk Factors" in Quest's Management's Discussion and Analysis for the fiscal year ended October 31, 2015, all of which are available on SEDAR at www.sedar.com and on EDGAR at www.sec.gov, and could cause actual events or results to differ materially from those projected in any forward-looking statements. Quest does not intend, nor does Quest undertake any obligation, to update or revise any forward-looking information or statements contained in this news release to reflect subsequent information, events or circumstances or otherwise, except if required by applicable law.
1 Patent Pending

EIN Presswire does not exercise editorial control over third-party content provided, uploaded, published, or distributed by users of EIN Presswire. We are a distributor, not a publisher, of 3rd party content. Such content may contain the views, opinions, statements, offers, and other material of the respective users, suppliers, participants, or authors.