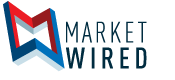 PureSnax International Increases its Authorized Shares
/EINPresswire.com/ -- WOODBRIDGE, NJ--(Marketwired - Jan 19, 2017) - PureSnax International, Inc. (OTC PINK: PSNX) ("PureSnax" or "Company"), an innovative functional food and healthy snacks company, is pleased to announce that it has increased its authorized shares to 1B.
"This corporate restructuring allows for increased investment capacity from investors," stated President Pat Gosselin. "We felt this action was required in order to provide the company with a greater array of financing options," added Mr. Gosselin.
Following the increase of authorized shares, there are now currently 198,369,644 shares of the Company's common stock issued and outstanding. Complete details regarding all corporate restructuring actions will be available in the Company's next 10Q filing.
"We are looking forward to a strong and positive 2017 through the expansion of our distribution outlets and the introduction of new products to the market place. We continue to be committed to the development and delivery of products that meet the ever growing demand for healthier and cleaner ingredients," stated Mr. Gosselin.
About PureSnax International, Inc. (PSNX)
PureSnax International, Inc. is a functional food and healthy snacks company engaged in development, sourcing, branding and distribution of healthy food and snack products through its wellness brand.
Disclaimer: Notice Regarding Forward-Looking Statements
This press release contains "forward-looking statements," as that term is defined in the United States Securities Act of 1933 and Securities Exchange Act of 1934. Statements in this press release, which are not purely historical, are forward-looking statements and include any statements regarding beliefs, plans, expectations, or intentions regarding the future. Actual results could differ from those projected in any forward-looking statements due to numerous factors, including, among others, the inherent uncertainties associated with intellectual property protection, marketing and sale, manufacturing and distribution, and difficulties associated with obtaining financing. Investors should also refer to the risk factors disclosure outlined in our most recent annual report for our last fiscal year, our quarterly reports, and other periodic reports filed from time-to-time with the Securities and Exchange Commission. These forward-looking statements are made as of the date of this news release, and we assume no obligation to update the forward-looking statements. Although we believe the beliefs, plans, expectations and intentions contained in this press release are reasonable, there can be no assurance that such beliefs, plans, expectations, or intentions will prove to be accurate.