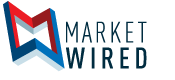 Ecoark Holdings, Inc. Highlights Milestones from Successful 2016
Through its subsidiaries, Company continues growth and expansion of market share by providing sustainable technology solutions to reduce waste and improve business efficiencies
/EINPresswire.com/ -- ROGERS, AR--(Marketwired - January 18, 2017) - Ecoark Holdings, Inc. ("Ecoark") (OTCQX: EARK), a provider of a growing suite of proprietary technologies and services that drive sustainability and facilitate sustainable growth for a wide range of clients, today commented on several milestones from 2016 that led to growth and a stronger positioning for the Company.
In April, Ecoark successfully completed a $17 million equity offering, infusing the Company with capital to continue the development of its proprietary technologies and solutions. The capital raise exceeded initial targets, as investors showed tremendous support for the Company and its vision moving forward.
Ecoark also announced several key partnerships and acquisitions that enabled the Company to broaden its service offerings and expand upon its potential customer base. The acquisition of Sable Polymer Solutions in May, when rolled up under Ecoark subsidiary Pioneer Products, created a vertically integrated supplier of recyclable products, allowing the Company to target an even bigger piece of the annual $11.5 billion in recyclable products thrown into landfills each year. A partnership with Retail Monster LLC expanded distribution of those recycled products to retail outlets across the United States.
"I am very proud of the dynamic team of individuals and companies that make up Ecoark Holdings. We have emerged as the only end-to-end solution provider reducing waste across industries including retail, agriculture, food services, commercial real estate and architecture, engineering, and construction markets," said Randy May, Chairman and CEO, Ecoark Holdings, Inc. "This past year we have made impressive strides including mergers and acquisitions which have brought us to be a publicly traded company with incredible growth potential, all made possible by the hard work and dedication of our incredible team."
Through its subsidiaries, Ecoark has continued to grow its business across multiple verticals and industries, including food waste, construction and imaging, recycled products, and solar. Individual subsidiary highlights include:
Zest Labs. Intelleflex was rebrand as Zest Labs in late 2016 to better reflect the passion and enthusiasm for solving the problem of post-harvest food waste. Zest Fresh, the company's fresh food quality management solution, significantly improves delivered quality consistency, which is the primary contributor to post-harvest food waste. The USDA has quantified U.S. food waste at $161 billion annually, significantly impacting farmers and retailers. Zest Labs also recently announced the ZIPR code, its newest metric to simplify fresh food management.
Eco3d. As the largest stand-alone 2d and 3d documentation service provider in the nation, Eco3d recently announced milestone growth in 2016, including the completion of more than 440 projects while doubling its employee count. Business grew 92% year-over-year from 2015, as the Company continues its work with leading brands like Marriot, Gensler, Regal Entertainment Group, and more.
Pioneer Products/Sable Polymer Solutions. Through the acquisition of Sable Polymer Solutions, Pioneer Products is now a vertically integrated supplier of recyclable products. The Sable acquisition expands the capabilities of Pioneer and allows the Company to own the entire lifecycle of the product, from reclamation to development to sale, providing it an advantage within the $11.5B market of recoverable plastic materials.
Magnolia Solar. A developer of nanotechnology-based solar technologies, Magnolia Solar signed a teaming arrangement with InSolare for commercial solar installations. The agreement calls for a purchase order of Magnolia's thin-film solar PV technology to test it on an existing installation of solar panels on a commercial property. This partnership will allow Magnolia to enhance its commercialization efforts and drive market penetration for the technology.
"Our focus is on the integration of people, processes, and data that strives to overcome operational hurdles to enable businesses and organizations to capitalize upon unrealized revenue potential," continued May. "Whether food and material waste, wasted dollars, or wasted energy -- the end game is the same -- we aim to boost sustainability and reduce inefficiencies that create significant revenue streams for our clients."
About Ecoark Holdings, Inc.
Based in Rogers, AR and founded in 2011, Ecoark Holdings, Inc. is a growth-oriented company based in the retail and logistics hub of Northwest Arkansas. Ecoark's portfolio of technology solutions increase operational visibility and improve organizational transparency for a wide range of corporate clients.
Ecoark's technologies fight waste in Operations, Logistics, and Supply Chains across the evolving global economy. Ecoark's portfolio of companies and technologies work to integrate people, processes, and data in order to overcome ingrained operational hurdles and create new revenue streams.
Ecoark's vision is to expose the cycles of waste that reduce efficiency and cost effectiveness across the business landscape. Ecoark's strategically acquired subsidiaries have anticipated and responded to key economic factors impacting every business today.
Ecoark addresses these vital economic factors through four active subsidiaries, Zest Labs, Eco3d, Pioneer Products, and Magnolia Solar.
For more information, please visit www.ecoark.com.
Forward-Looking Statement:
This release contains forward-looking statements, including, without limitation, statements concerning our business and possible or assumed future results of operations. Our actual results could differ materially from those anticipated in the forward-looking statements for many reasons including: our ability to continue as a going concern; adverse economic changes affecting markets we serve; competition in our markets and industry segments; our timing and the profitability of entering new markets; greater than expected costs, customer acceptance of our products or difficulties related to our integration of the businesses we may acquire; and other risks and uncertainties as may be detailed from time to time in our public announcements and SEC filings. Although we believe the expectations reflected in the forward-looking statements are reasonable, they relate only to events as of the date on which the statements are made, and our future results, levels of activity, performance or achievements may not meet these expectations. We do not intend to update any of the forward-looking statements after the date of this document to conform these statements to actual results or to changes in our expectations, except as required by law.