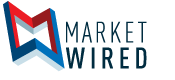 Potash Ridge Announces Updated 43-101 Prefeasibility Technical Report for Blawn Mountain
/EINPresswire.com/ -- TORONTO, ONTARIO--(Marketwired - Jan 18, 2017) - Potash Ridge Corporation ("Potash Ridge" or the "Corporation") (TSX:PRK) is pleased to announce completion of an independent 43-101 Technical Report (the "Technical Report") for the Corporation's Blawn Mountain Project in Utah ("Blawn Mountain"). This Technical Report was prepared by Millcreek Mining Group for Potash Ridge and summarizes an updated Prefeasibility Study performed on Blawn Mountain by Millcreek and Resource Development Inc. that focused on the mining and processing of alunite ore for the production of potassium sulphate. This report incorporates results of trade-off and scaling studies performed by SNC Lavalin for the processing facility.
The Technical Report will be posted on the Corporation's website (www.potashridge.com) and on SEDAR (www.sedar.com).
Key Highlights of the Technical Report (all figures denominated in U.S. dollars and U.S. short tons):
Surface mine with conventional crushing, roasting, leaching and crystallization processes;
Proven and probable mineral reserves of 153 million tons; reserves support a 46-year project life;
An average of 255,000 tons of potassium sulphate per annum during first 10 years of operation after ramp-up; life of mine average of 232,000 tons of potassium sulphate per annum;
Flexible process capable of producing both crystalline soluble and granular potassium sulphate to meet market conditions;
Installed potassium sulphate capital cost of $458 million;
Expected to be the lowest cost producer of potassium sulphate in North America: average net cash operating costs after by-product sulphuric acid credits of $172/ton of potassium sulphate (exclusive of royalties), which includes approximately $40/ton in transportation costs;
Unlevered after tax internal rate of return of 20.1%, based on assumed price of $675/ton for potassium sulphate and $115/ton for sulphuric acid in 2020 and 2% inflation;
Strong earnings potential: average operating margin of $135 million per annum during first 10 years of operation after ramp-up; life of mine average of $172 million per annum;
Strong cash flow generation: average after tax cash flow of $107 million per annum during first 10 years of operation after ramp-up; life of mine average of $128 million per annum;
Project after tax net present value of $482 million using a 10% discount rate:

No terminal value added to the NPV, which assumes no extension to life of operations;

Potential upside in economics through:

Expansion of initial production rate;
Possible monetization of the residual waste material given its high concentrations of alumina.
This Technical Report is based on an initial annual production rate of potassium sulphate of approximately 40% of the annual production rate contemplated in the previous Technical Report dated December 2, 2013 by Norwest Corporation (the "2013 Technical Report"), while maintaining robust economic returns. Potash Ridge remains dedicated to developing Blawn Mountain to the originally contemplated production rate and views this initial production level as a means to provide the best economic returns to all stakeholders.
Based on the recommendations from the Technical Report, Potash Ridge intends to undertake additional metallurgical testing to determine the most economic means to extract alumina from the residual waste material.
Mr. Guy Bentinck, President and Chief Executive Officer, stated: "The completion of this updated Technical Report is a major development for Blawn Mountain. Through process improvements utilizing known technologies, we have managed to update the 2013 Technical Report to a capital cost that is more attractive given today's market conditions, and to an initial production rate that can easily be absorbed into the North American market, without impacting economic returns. Blawn Mountain has already secured its Large Mine and other permits, and water rights. With completion of this Technical Report, our next steps will be to secure a fixed-price Engineering, Procurement and Construction contract, raise construction capital and finalize commercial arrangements, with a target of commencing project execution this year."
"Potassium sulphate continues to demonstrate strong long-term fundamentals in North America and worldwide. Demand for soluble potassium sulphate is anticipated to increase significantly as growers convert to drip, micro-sprinkler and precision irrigation systems as a result of continued and growing emphasis on efficient and effective use of water resources in California and other North American agricultural markets. We anticipate that our ability to produce crystalline, high purity soluble potassium sulphate will target this underserved and growing market."
Qualified Persons
Each of the Qualified Persons ("QPs") shown below has reviewed and approved the scientific and technical disclosures contained in the PFS and in this release and are independent of the company. QPs have verified the data including sampling, analytical and test data underlying the information or opinions contained herein. The QPs responsible are:
Jason Todd - Mining and Financial
Steven Kerr - Geology
Deepak Malhorta - Engineering and Processing
About Potash Ridge
Potash Ridge's strategy is to become a premier producer of potassium sulphate in North America. The Corporation owns two SOP projects: the Valleyfield Project that plans to produce SOP through the Mannheim Process; and the Blawn Mountain Project in Utah that plans to produce potassium sulphate by mining and processing alunite bearing rock. Potash Ridge has a highly qualified and proven management team in place with significant financial, project management and operational experience and the ability to take projects into production.
The Corporation currently has 126.4 million common shares outstanding.
Forward-Looking Statements
This press release contains forward-looking statements, which reflect the Corporation's expectations regarding future growth, results of operations, performance and business prospects. These forward-looking statements include statements related to advancing the Valleyfield Project and may also include statements that are predictive in nature, or that depend upon or refer to future events or conditions, and can generally be identified by words such as "may", "will", "expects", "anticipates", "intends", "plans", "believes", "estimates", "guidance" or similar expressions. In addition, any statements that refer to expectations, projections or other characterizations of future events or circumstances are forward-looking statements. These statements are not historical facts but instead represent the Corporation's expectations, estimates and projections regarding future events. Forward-looking statements are necessarily based upon a number of estimates and assumptions that, while considered reasonable by the Corporation, are inherently subject to significant business, economic and competitive uncertainties and contingencies. Known and unknown factors could cause actual results to differ materially from those projected in the forward-looking statements. Such factors include, but are not limited to: the state of the equity capital markets; the receipt of any required approvals for the private placement; the future financial or operating performance of the Corporation and its subsidiaries and its mineral projects; the anticipated results of exploration activities; the estimation of mineral resources; the realization of mineral resource estimates; capital, development, operating and exploration expenditures; costs and timing of the development of the Corporation's mineral projects; timing of future exploration; requirements for additional capital; climate conditions; government regulation of mining operations; anticipated results of economic and technical studies; environmental matters; receipt of the necessary permits, approvals and licenses in connection with exploration and development activities; appropriation of the necessary water rights and water sources; changes in commodity prices; recruiting and retaining key employees; construction delays; litigation; competition in the mining industry; reclamation expenses; reliability of historical exploration work; reliance on historical information acquired by the Corporation; optimization of technology to be employed by the Corporation; title disputes or claims and other similar matters.
If any of the assumptions or estimates made by management prove to be incorrect, actual results and developments are likely to differ, and may differ materially, from those expressed or implied by the forward-looking statements contained herein. Such assumptions include, but are not limited to, the following: that general business, economic, competitive, political and social uncertainties remain favorable; that agriculture fertilizers are expected to be a major driver in increasing yields to address demand for premium produce, such as fruits and vegetables, as well as diversified protein rich diets necessitating grains and other animal feed; that actual results of exploration activities justify further studies and development of the Corporation's mineral projects; that the future prices of minerals remain at levels that justify the exploration and future development and operation of the Corporation's mineral projects; that there is no failure of plant, equipment or processes to operate as anticipated; that accidents, labour disputes and other risks of the mining industry do not occur; that there are no unanticipated delays in obtaining governmental approvals or financing or in the completion of future studies, development or construction activities; that the actual costs of exploration and studies remain within budgeted amounts; that regulatory and legal requirements required for exploration or development activities do not change in any adverse manner; that input cost assumptions do not change in any adverse manner, as well as those factors discussed in the section entitled "Risk Factors" in the Corporation's Annual Information Form (AIF) for the year-ended December 31, 2015 found on sedar.com. The Corporation disclaims any intention or obligation to update or revise any forward-looking statements whether as a result of new information, future events or otherwise, except as required by applicable law.