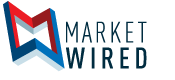 Genius Solutions Named IT Company of the Month for January 2017
Genius Solutions, a fast-growing IT company, was recognized for its success in the markets as part of the Quebec Technology Association (AQT) Spotlight on SMEs contest
/EINPresswire.com/ -- QUEBEC CITY, QUEBEC--(Marketwired - Jan 17, 2017) - Genius Solutions, a leading developer of software for small and medium-sized enterprises (SMEs) in custom manufacturing and engineering, is proud to be IT Company of the Month for January 2017. "What a great start to the new year! I'd like to take this opportunity to thank all our employees. They are the key to our success," said Genius president Jean Magny. "Since 2013, we've doubled our sales outside Quebec and doubled the size of our team. We are heading into 2017 with confidence to continue our growth. We're in a strong position, but the best is yet to come!"
The Spotlight on SMEs contest aims to recognize the success of SMEs in the information and communication technology (ICT) industry. Each month, an independent jury selects a company that automatically becomes a finalist for IT Company of the Year. The contest is carried out in partnership with the Business Development Bank of Canada (BDC), Videotron Business Solutions, and BCF Business Law.
Genius Manufacturing ERP stands out for its full range of features for all aspects of manufacturing, including product engineering, sales, inventory, project management, manufacturing execution system (MES), shop floor, quality control, financial management, business intelligence (BI), and customer relationship management (CRM). A Microsoft Gold Application Development Partner, Autodesk Authorized Developer, and SolidWorks Certified Solution Partner, Genius Solutions works closely with technology partners to constantly innovate and offer customers cutting-edge technology solutions.
About Genius Solutions
With over 20 years of experience working with manufacturers, the Genius Solutions team has acquired the knowledge and skills to help companies implement best practices to optimize production, reduce costs, react more quickly, and establish new performance standards. For more information, contact Genius at 1-877-812-3605 or visit their website at www.geniuserp.com.

EIN Presswire does not exercise editorial control over third-party content provided, uploaded, published, or distributed by users of EIN Presswire. We are a distributor, not a publisher, of 3rd party content. Such content may contain the views, opinions, statements, offers, and other material of the respective users, suppliers, participants, or authors.