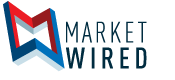 Statement by Minister Joly on Thai Pongal
/EINPresswire.com/ -- OTTAWA, ONTARIO--(Marketwired - Jan 14, 2017) -
Today, the first day of the month of Thai on the Tamil calendar, marks the joyous festival of Thai Pongal. Originally a harvest festival, the holiday is now celebrated by Tamil people in Canada and around the world with family reunions, gift giving and special treats like the traditional sweet rice pudding, known as pongal.
Diversity and inclusion are a vital part of what makes our country a great place to live and are a pillar of the Canada 150 celebrations taking place this year. The Tamil-Canadian community is a shining example of how Canada is enriched by its cultural diversity, and Thai Pongal is an opportunity to recognize the community's many contributions and achievements. This year's festival is especially significant as it takes place during the first-ever Tamil Heritage Month in Canada, which won unanimous support in Parliament last October.
As Minister of Canadian Heritage and Minister responsible for multiculturalism, I wish everyone celebrating Thai Pongal a wonderful festival among family and friends.
Stay Connected
Follow us on Twitter, YouTube, Facebook, Instagram and Flickr.
For more information (media only):
Pierre-Olivier Herbert
Press Secretary
Office of the Minister of Canadian Heritage
819-997-7788