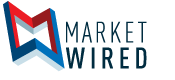 Vancouver Hotel Shares Unique Building History
Boutique hotel in Vancouver publishes its Gold Rush Origins
/EINPresswire.com/ -- VANCOUVER, BC--(Marketwired - January 13, 2017) - Perched in the heart of downtown Vancouver, the Victorian Hotel is probably best known for its lovely brick façade and turn of the century theme. As one of Vancouver's boutiquiest hotels, guests enjoy a more personalized and unique stay than the big-box options can offer. However, beyond the lovely soaker tubs, super speed Wi-Fi, and SALTspring toiletries, the Victorian Hotel offers visitors a taste of something more-honest to goodness history. For more, go to: http://victorianhotel.ca/hotel/history/
The Victorian Hotel is a unique property that highlights the best locale in the city. Situated in downtown Vancouver, just minutes away from Gastown and Yaletown, the two brick buildings that house the hotel are a throwback to the great Gold Rush of 1898.
According to the website, the central building, Victoria, was constructed for the house prospectors, explorers, and newcomers searching for gold in the rugged wilds of British Columbia. The second building, constructed in just five months, sprang up in 1908 to accommodate numerous real estate offices after the rush caused a demand for property to surge.
Besides novel facts about the historic buildings that house the Victorian Hotel, the page also contains a collection of vintage photos, featuring the distinct brickwork of the low-rise urban and industrial buildings that once dominated the turn of the century landscape. There's also a photo of one of the hotel's more colourful guests, Klondike-Kate Rockwell-queen of the Klondike Gold Rush in Dawson City!
Today, the buildings have been updated with all the amenities necessary to provide visitors with comfortable accommodation in Vancouver. There are flat screens, docking stations, and pillow top mattresses, which are no doubt a vast improvement over their historic counterparts. Nevertheless, the hotel has carefully retained its old-timey feel. Bespoke cast iron heaters keep all the rooms warm and snug while guests enjoy unparalleled views of the North Shore Mountains, which offer seasonal recreation just 30 minutes away.
However, despite the boutique comforts and centralized location, it's the history that really keeps people coming back. Namely the open spaces, high ceilings, and solid construction that distinguish these charming old buildings of yesteryear.
About the Company
Located at 514 Homer Street, the Victorian Hotel offers 47 newly renovated rooms, featuring 21st century comforts within a historic atmosphere. Constructed in 1898, the hotel offers uncomplicated and professional service for its patrons, who enjoy an authentic Victorian ambiance. For more information, log on to http://www.victorianhotel.ca.