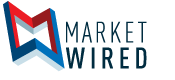 CORRECTION - CloudGenix Partners with Converged Network Services Group in Master Agent Agreement
/EINPresswire.com/ -- SAN JOSE, CA--(Marketwired - Jan 13, 2017) -  In the news release, "CloudGenix Partners with Converged Network Services Group in Master Agent Agreement," issued Thursday, January 12, 2017  by CloudGenix, we are advised by the company that the date of the webinar in the fifth paragraph should read "January 18" rather than "February 18" as originally issued.  Complete corrected text follows.
CloudGenix Partners with Converged Network Services Group in Master Agent Agreement
Partnership Will Drive Adoption of CloudGenix Leading SD-WAN Solution; Delivers Aggregated Telecom Solutions with Unique Application-Defined Fabric
SAN JOSE, CA -- January 12, 2017 -- CloudGenix, Inc., the software-defined wide-area network (SD-WAN) leader, today announced it has entered into a master agent agreement with Converged Network Services Group (CNSG), the premier Master Distributor for connectivity, cloud and cloud enablement. With this partnership, CloudGenix will accelerate its business development, while CNSG will add the CloudGenix Instant-On Networks (ION) product family to its portfolio of solutions. With CloudGenix ION, CNSG and its partners can now provide customers with the best solutions for their connectivity needs, independent of carriers and connectivity transports.
CNSG, a solutions provider for end-to-end telecommunications services, has a decade-long track record of helping businesses manage their communications infrastructure. Together, CNSG and CloudGenix will provide customers with not only a best-of-breed connectivity solution, but will also deliver SLAs for cloud applications such as Office365, AWS, Azure, Unified Communications and VoIP. CloudGenix ION eliminates complex routing protocols and hardware routers, enabling direct setup of business rules and app SLAs, while also reducing WAN costs by 50 to 70 percent. All network and app flows are stored in a centralized database, providing customer access to native, actionable application and network insights. CloudGenix uniquely delivers single-sided, per-app controls and SLAs for cloud apps.
"CNSG is committed to working with only the best-of-breed technology suppliers to deliver the highest quality solutions for our partners and their customers," said Randy Friedberg, vice president of Business Development at CNSG. "Our alliance with CloudGenix reflects this mission, and ensures our product portfolio continues to align with customers' needs for cost savings and unmatched application performance. CloudGenix uniquely offers provider-agnostic SD-WAN solutions and provides unmatched support for our partners."
"This agreement is a win all around: CNSG benefits from leading-edge SD-WAN product offerings for its customers that enables its telco aggregation service, CloudGenix is partnering with a leader in the industry, while customers benefit with cost savings, streamlined business processes and a solution that will take them into the future," said Kumar Ramachandran, CEO of CloudGenix. "It's a strong strategic fit that maximizes the strengths of both companies."
Register here for a January 18, 2017 webinar featuring CNSG and CloudGenix, which will discuss the successes companies are realizing with CloudGenix SD-WAN.
About CloudGenix
CloudGenix (www.cloudgenix.com) is the software-defined wide-area network (SD-WAN) leader, revolutionizing networking by transforming legacy WANs into a radically simplified, secure, application-defined fabric and virtualizing heterogeneous underlying transports into a unified hybrid WAN. Enabling application-specific, service-level agreements (SLAs), CloudGenix controls network application performance based upon application-performance SLAs and business priority. CloudGenix ION (Instant-On Network) radically simplifies how WANs are designed and managed, enabling customers to build "networks without networking," and achieve more than twice the performance at less than half the cost -- leading to a much faster time-to-value once deployed -- and extending data center-class security to the network edge. Founded in 2013 by a team that has previously delivered industry-leading products in networking, SDN, cloud, security and web-scale applications, CloudGenix serves world-class financial services, legal, retail and technology organizations. The company is backed by Bain Capital Ventures, Charles River Ventures and the Mayfield Fund and has headquarters in San Jose, California.
About Converged Network Services Group
Converged Network Services Group is the Premier Master Distributor for Cloud, Connectivity, and Cloud Enablement. Led by form C-Level Carrier Executives and supported by the most experienced sales team in the industry, CNSG provides assistance with every aspect of Discovery, Design and Delivery. CNSG is committed to the core philosophy of earning business by building and maintaining true partnerships with every customer, partner and supplier. This unwavering commitment to the success of our partnerships has enabled CNSG to be recognized as the fastest growing Master Distributor in the industry. For more information about CNSG, please visit http://www.cnsg.com or call toll free 866.738.1622.