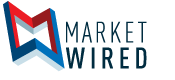 West County Plastic Surgeons Adds a New Laser to Complement Plastic Surgery Services in St. Louis
Continuing to build on nonsurgical options for patients, West County Plastic Surgeons wrapped up 2016 by offering treatments from two new lasers at the plastic surgery center in St. Louis
ST. LOUIS, MO--(Marketwired - January 13, 2017) - After expanding its menu of services and physical space earlier in 2016, West County Plastic Surgeons, known for offering plastic surgery to St. Louis-area patients, further increased its ability to provide nonsurgical treatments by adding two lasers to the practice at the end of the year.
/EINPresswire.com/ -- Though the lasers were acquired in September, they weren't available for patients until October and November. Fall and winter months are ideal times for laser-based procedures, since patients should avoid sunlight in the days after their treatment for best results. Colder days make for a good excuse to stay indoors and allow the full benefits of the treatment to develop.
The new lasers at the plastic surgery center are the Elite+™ and the Palomar Icon™, both made by Cynosure®.
The Elite+™ uses a high-powered laser to deliver energy into the skin, where melanin -- pigment that provides color -- absorbs it as heat. Since many unwanted skin conditions stand out due to their darker coloring, they are impacted most by the laser. The energy can:
remove pigmented lesions, such as moles
reduce or remove hair by damaging the pigmented cells in the follicle, resulting in an almost-80-percent average permanent reduction in the treated area after three sessions
destroy unwanted visible veins on the face and legs by coagulating and isolating the unnecessary vessels from a steady blood supply so that they collapse
promote collagen and elastin production to smooth out wrinkles
The Palomar Icon™ has a MaxG™ hand piece that can clear away or reduce the appearance of pigmented lesions, as well as vascular lesions, such as spider veins or port wine stains. The hand piece is designed to apply heat with a uniform precision for even results that can impact unwanted vessels that extend deep into the skin.
The West County Plastic Surgeons team also uses a Skintel® Melanin Reader, which allows for accurate readings of melanin levels in the skin. Taken prior to a laser treatment session at the plastic surgery practice, the readings give the laser operator a better understanding of natural pigment levels so the treatment can be fine-tuned for each patient.
While plastic surgery tends to focus on contours and shaping, nonsurgical options treat skin texture, tone, and other qualities. Lasers can be applied to complement plastic surgery results, or used as a standalone treatment.
West County Plastic Surgeons is at 1020 N. Mason Road, Suite 110, St. Louis, MO 63141. For more information about nonsurgical treatments or plastic surgery in St. Louis, call 314-996-8800 or inquire about an appointment online.
CONTACT:
West County Plastic Surgeons
314-996-8800
westcountyplasticsurgeons.wustl.edu