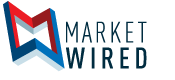 TFI International Acquires World Courier Ground
Transaction strengthens U.S. Package and Courier Services
/EINPresswire.com/ -- MONTREAL, QUEBEC--(Marketwired - Jan 13, 2017) - TFI International Inc. (TSX:TFII)(OTCQX:TFIFF), formerly known as TransForce Inc. (TSX:TFI)(OTCQX:TFIFF), a North American leader in the transportation and logistics industry, today announced that a wholly-owned subsidiary of TFI International has acquired World Courier Ground U.S., the U.S. ground transportation division of World Courier, from AmerisourceBergen Corporation.
Established in 1983, World Courier Ground U.S. is an asset light, time critical courier and logistics provider. Operating nationally across the U.S., the company offers same day courier, rush trucking and warehousing services primarily to the medical industry, as well as to the environmental, financial, chemical and industrial sectors. While integrated under the Dynamex umbrella, current World Courier Ground management will continue to operate the business under the new name TForce Critical.
"World Courier Ground is a strategic fit for our Package and Courier business in the U.S. and diversifies us into the important medical last mile business. This is another example of how TFI International is selectively expanding its U.S. footprint," commented Alain Bédard, Chairman, President and Chief Executive Officer of TFI International.
ABOUT TFI INTERNATIONAL
TFI International Inc. is a North American leader in the transportation and logistics industry, operating across the United States, Canada and Mexico through its subsidiaries. TFI International creates value for shareholders by identifying strategic acquisitions and managing a growing network of wholly-owned operating subsidiaries. Under the TFI International umbrella, companies benefit from financial and operational resources to build their businesses and increase their efficiency. TFI International companies service the following segments:
Package and Courier;
Less-Than-Truckload;
Truckload;
Logistics.
TFI International Inc. is publicly traded on the Toronto Stock Exchange (TSX:TFII) and the OTCQX marketplace in the U.S. (OTCQX:TFIFF). For more information, visit http://www.tfiintl.com.
FORWARD-LOOKING STATEMENTS
Except for historical information provided herein, this press release may contain information and statements of a forward-looking nature concerning the future performance of TFI International. These statements are based on suppositions and uncertainties as well as on management's best possible evaluation of future events. Such factors may include, without excluding other considerations, fluctuations in quarterly results, evolution in customer demand for TFI International's products and services, the impact of price pressures exerted by competitors, and general market trends or economic changes. As a result, readers are advised that actual results may differ from expected results.