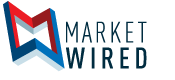 Minister Joly Promotes Canadian Creative Industries in the People's Republic of China and Inaugurates the First Meeting of the Canadian Cultural and Creative Industry Advisory Group in Shanghai
/EINPresswire.com/ -- SHANGHAI, CHINA--(Marketwired - Jan 13, 2017) - Department of Canadian Heritage
The Honourable Mélanie Joly, Minister of Canadian Heritage, met today with various cultural stakeholders and business people from Canada and China at a reception co-hosted by the Canadian Chamber of Commerce in Shanghai as part of a 7-day working trip in China. Minister Joly is the first Minister of Canadian Heritage to visit China in the past 12 years.
During her speech, the Minister underscored the importance of increasing diplomatic exchanges, strengthening cultural and economic relationships, and developing greater cooperation between Canada and China's creators and cultural industries in order to innovate and be successful on the international stage.
Minister Joly also indicated that she participated in the launch of a Canadian cultural and creative industry advisory group in Shanghai, comprised of representatives from Canadian companies who are present in the Chinese market. The group will convene on a regular basis to offer the Government insight and practical experience regarding opportunities for the Canadian creative sector. As we continue to develop Canada's Creative Export Strategy, this input will be instrumental in considering a possible future cultural trade mission.
This first meeting of the advisory group sets the stage for future discussions on how best to expand the reach of Canadian artists and cultural industries internationally and support emerging Canadian creative businesses wishing to penetrate the Chinese market. This innovative way of exploring opportunities in other countries highlights the Government of Canada's ongoing efforts to promote the excellence of Canada's creative sector internationally by expanding relations with Canadian cultural and creative companies established abroad.
Minister Joly noted that she looks forward to continuing to nurture Canada's cultural and economic relationship with the Chinese people and help create the conditions for more Canadian creative exports.
Quote
"Our Government understands the importance of giving Canadian creators and cultural entrepreneurs every chance to seize opportunities provided by international markets and audiences, and we see tremendous opportunity in China. Our goal is to enable and support Canadian creators and cultural entrepreneurs to increase their competitive position on the international stage to conquer new markets and contribute directly to Canada's overall economic and social prosperity."
- The Honourable Mélanie Joly, Minister of Canadian Heritage
Stay Connected
Follow us on Twitter, YouTube, Facebook, Instagram and Flickr.
To express an interest in participating in a possible future cultural trade mission in China, please contact us at: pch.missionchine-chinamission.pch@canada.ca
Pierre-Olivier Herbert
Press Secretary
Office of the Minister of Canadian Heritage
819-997-7788
Media Relations
Canadian Heritage
819-994-9101
1-866-569-6155
pch.media-media.pch@canada.ca