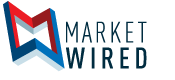 USFCR Client SERVPRO Available for Federal Contracts
/EINPresswire.com/ -- BINGHAMTON, NY--(Marketwired - January 13, 2017) - US Federal Contractor Registration client SERVPRO of Broome, Tompkins & Tioga Counties is registered in the System for Award Management (SAM) and is available to work on federal contracts.
In business since 1993, SERVPRO makes available 53' tractor trailers for clients during emergencies. These trailers come complete with state-of-the-art drying equipment, air filtration equipment, and deodorization equipment. SERVPRO also makes available document-restoration services, in addition to their Emergency fire, water, mold, biohazard, and HVAC-cleaning and restoration related services.
"We also make available to our clients a well-trained and high-quality team of people who have passed background and chemical checks," said VP of Administration & Marketing Danielle Sepe Yurka. "Our clients know from the get-go they can trust our team with their contents & sensitive documents, and know that we will get the job done right"
SERVPRO, which serves clients in Broome, Tompkins, and Tioga Counties in New York; Upstate, Central, and Western New York; and in Northern Pennsylvania, is available 24 hours a day, which means that regardless of when an emergency occurs, the company is available to respond. Making its team available 24 hours a day means it can help prevent secondary damage from occurring, said Yurka.
SERVPRO specializes in responding to and helping mitigate large losses, and provides its clients with real-time communication and job updates.
Though it hasn't yet won its first contract, Yurka credits US Federal Contractor Registration with helping it put in place the tools it needs to succeed as a federal contractor.
"The team at USFCR is pleasant to work with and its associates are eager to help us succeed," said Yurka.
US Federal Contractor Registration helps clients complete the SAM Registration, develop winning bid strategies, and succeed as government contractors. In 2016, USFCR clients earned nearly $2 billion in government contracts.
Eric Knellinger, president of US Federal Contractor Registration, the world's largest third-party government registration firm, said that SERVPRO makes available the types of services that federal buyers often can't plan to acquire until they actually need them -- and not just need them, but need them at that very moment.
"SERVPRO has positioned itself as a federal contractor that is available and willing to respond to any types of emergencies when called into action," said Knellinger. "That type of responsiveness will help it succeed going forward."
For more information about SERVPRO of Broome, Tompkins & Tioga Counties, contact Danielle Sepe Yurka at dsep82@stny.rr.com or by phone at 607-722-2262.
For more information about US Federal Contractor Registration,
call 877-252-2700, ext. 1