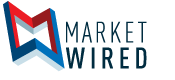 Crate and Barrel to Transform its Retail Experience in the Cloud with Infor
Leading Home Furnishings Retailer to Co-Innovate with Enterprise Software Developer Infor On New Product Information Management Tools
/EINPresswire.com/ -- NEW YORK, NY--(Marketwired - January 13, 2017) - Infor is pleased to announce that it is partnering with Crate and Barrel to help create a new approach to Retail technology. Crate and Barrel joins other innovative retailers in the co-development of Infor CloudSuite Retail, a new software product designed to deliver superior interactions for both store associates and consumers, and to provide a modern foundation that unleashes the power of omnichannel retailing and around unlimited attributes feeding machine learning.
"When the opportunity arose to work alongside Infor to create a next generation system built upon 21st century thinking, we were excited," said Mike Relich, Chief Operating Officer, Crate and Barrel. "Infor's end user approach to development will be combined with our knowledge of what goes into unique product offerings to produce a user experience that is not only beautiful but one that allows us to disrupt the industry."
In the age of easy access to information on the Web, providing consistent, accurate, and engaging product information across multiple touchpoints is paramount to successfully interacting with today's consumers. In addition, as retailers continue to rely on big data, machine learning with unlimited attributes will help create even better shopping experiences. Infor and Crate and Barrel recognize that making every interaction for both consumers and employees more fluid and frustration-free is essential in this rapidly evolving industry. By building beautiful experiences, integrating to the network, sourcing information from multiple suppliers becomes seamless and speeds time-to-market for new products.
"Tracking all of our product information became cumbersome and repetitive, and we reached a level where this key component of merchandising needed to be automated," continued Relich. "We immediately saw value in partnering with Infor and taking advantage of the great platform they are building."
According to Corey Tollefson, Senior Vice President of Infor Retail, "Delivering the best customer experience isn't solely achieved by front-end -- every enterprise component must work in concert to achieve the desired results. We are thrilled to be working with some of the best minds in the retail industry, such as those from Crate and Barrel, to develop comprehensive solutions that will truly revolutionize not only the shopping experience, but ultimately the way retail businesses are run."
About Crate and Barrel
Crate and Barrel is an industry-leading home furnishings specialty retailer, known for its exclusive designs, excellent value and superb customer service. Working directly with European ateliers and factories, Crate and Barrel was among the first to introduce affordable household goods and contemporary home décor to American consumers. Founded in 1962, the brand's essence has translated perfectly to the omnichannel era more than 50 years after opening its first store. The Crate and Barrel family of brands, which includes CB2 and The Land of Nod, is owned by Otto Group, a global retail and services group based in Hamburg, Germany. For more information, visit www.crateandbarrel.com.
About Infor
Infor builds business software for specific industries in the cloud. With 15,000 employees and over 90,000 customers in more than 170 countries, Infor software is designed for progress. To learn more, please visit www.infor.com.