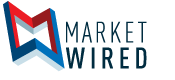 The Gold Report Examines How the High-Grade Gold Discovery in New Mexico Doubles the Opportunities for Southern Silver Exploration
/EINPresswire.com/ -- SAN FRANCISCO, CA--(Marketwired - January 13, 2017) - The discovery of a widespread oxide gold system at the Oro deposit in New Mexico creates a second prospect for Southern Silver Exploration Corp. (TSX VENTURE: SSV) (OTCQB: SSVFF) (FRANKFURT: SEG1)
Company included in article: Southern Silver Exploration Corp.
Recent drill results from Southern Silver Exploration Corp.'s Oro deposit in New Mexico identified a widespread gold system at the Stockpond target. The company announced on Nov. 23, 2016, that drilling "intersected widespread alteration and a thick zone of strongly anomalous gold mineralization in a sediment-hosted oxide-gold system located on the edge of the drill pattern, which remains open laterally to the east, north and south under thin gravel cover."
Southern Silver President Lawrence Page, Q.C. noted that "Oro remains a most attractive porphyry copper/gold target with distal gold values. We have expanded our land base with the addition of located mineral claims and now intend to vigorously continue exploration for a significant gold resource in the northeastern portion of the property where values of gold discovered to date, are similar to those being mined in other major oxide gold deposits throughout the western United States."
Continue reading this interview: High-Grade Gold Discovery in New Mexico Doubles the Opportunities for Southern Silver Exploration
About Streetwise Reports/ The Gold Report
Investors rely on The Gold Report to share investment ideas for the precious, base and critical metals sector. The information provided above is for informational purposes only and is not a recommendation to buy or sell any security.
DISCLOSURE:
The following companies mentioned in this article are sponsors of Streetwise Reports: Southern Silver Exploration Corp. Streetwise Reports does not accept stock in exchange for its services.
The full disclosure is provided at the end of the published article: High-Grade Gold Discovery in New Mexico Doubles the Opportunities for Southern Silver Exploration
For more information, please contact
Melissa Farley
Associate Publisher
Email contact