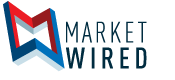 How to Map Out Material Handling Workflows for Increased Productivity and Fewer Errors, New Webinar Hosted by Xtalks
Solutions for Workflow Process Documentation and Improvement in Material Handling Industries (Manufacturing, Consumer Packaged Goods (CPG), Food and Beverage)
Lowry Solutions is a Global Systems Integrator of complete barcode and RFID technology solutions for diverse application requirements.
Click here for high-resolution version
/EINPresswire.com/ -- TORONTO, ON--(Marketwired - January 13, 2017) - During a live broadcast on Tuesday, January 24, 2017, Donald Carte, Director of Honeywell Business Development Center at Honeywell will discuss methods for recognizing the signs of inefficient processes and what companies can do to begin documenting and analyzing these processes. Paul Rakowicz, Vice President of Software Development at Lowry Solutions will follow with a presentation that specifically addresses process improvement in material handling industries, including manufacturing, consumer packaged goods (CPG), and food and beverage.
Why Attend This Webinar:
Discover what a mature material handling workflow process is
Recognize the signs of inefficient processes
Learn how to document your own workflow processes
Gain insight into the success of several companies after implementing direct process improvement solutions from Lowry Solutions
Traveling the road to increased productivity and reduced errors inside warehouse or distribution center operations requires a few important first steps. Before you can map out where you are going, it's vital that you have an understanding of where you are now. Honeywell's Workflow Performance Initiative offers operations staff and executives the opportunity to map out important workflows to establish a "current state" starting point, and helps them imagine the impact that available technology could have on the organization's process maps by producing "future state" examples for comparison.
What You Will Learn:
As supply chains become more complex, it is essential to ensure that your workflow process is mature and efficient. So many organizations find themselves without a real process to keep track of their ever-growing inventory. Or, if they do have a process, it is a reactive one that relies heavily on manually updated spreadsheets, leaving lots of room for inefficiency, inconsistency, and human error. Generally, any processes that are in place lack traceability. They are not documented or communicated; rather, they rely on "tribal knowledge," and there is no formal training based around them.
Companies need to better align their goals with the actual processes and workflows they use to accomplish these goals. Understanding where there is a gap will help them determine what kind of solution they need.
By analyzing the maturity of their workflow processes, organizations can discover where they are on the maturity scale. Of the four levels, are they at Ad Hoc or Manual Control, the lowest levels? Or have they reached Partial Automation or Complete Automation, the highest levels?
The bottom line: improving workflow processes can be a simple way to increase your business's efficiency and revenue. And while automation technology is just a part of the overall solution to improving your workflow process, it is a requirement to efficiently execute basic tasks if you want to remain competitive.
This is especially important in material handling organizations. Inefficient processes at this point in the supply chain can increase costs and reduce overall supply chain effectiveness. When you have full visibility into the movement, protection, storage, and control of materials and products, you can streamline the supply chain and increase your competitiveness.
Key Takeaways:
How to identify the maturity of your workflow process
How to document and improve your workflow process
How automated workflow process solutions can increase your efficiency, traceability, and profit
Honeywell is a globally recognized technology leader, designing innovative Automatic Identification and Data Capture (AIDC) technologies that address some of the world's most critical challenges around energy, safety, security, and productivity. Lowry Solutions is a leading systems integrator with extensive experience using AIDC technologies to solve unique business challenges-including workflow process improvements. Together, Honeywell and Lowry are here to provide you with the leading insight and solutions into your biggest efficiency challenges.
Using Honeywell's groundbreaking technology, you can see how Lowry Solutions can implement workflow process solutions tailored to your business's unique requirements. Lowry can take you from a completely undocumented, inefficient, and wasteful workflow process to a fully automated one within the boundaries of your technical and cost feasibility. You'll see an unprecedented increase in productivity, revenue, and ROI.
Honeywell's Workflow Team will describe the Workflow Performance Analysis (WPA) service the company offers. Note: All registered attendees will have the opportunity to waive all fees associated with a customized WPA.
To learn more about this event visit: How to Map Out Material Handling Workflows for Increased Productivity and Fewer Errors
Xtalks, powered by Honeycomb Worldwide Inc., is a leading provider of educational webinars to the global Life Sciences community. Every year thousands of industry practitioners (from pharmaceutical & biotech companies, private & academic research institutions, healthcare centers, etc.) turn to Xtalks for access to quality content. Xtalks helps Life Science professionals stay current with industry developments, trends and regulations. Xtalks webinars also provide perspectives on key issues from top industry thought leaders and service providers.
To learn more about Xtalks visit http://xtalks.com
For information about hosting a webinar visit http://xtalks.com/sponsorship.ashx
Image Available: http://www.marketwire.com/library/MwGo/2017/1/13/11G127307/Images/Lowry_logo_278-67968b6e257ca0b7ab0d358eabb83f47.jpg