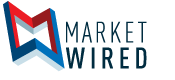 ImageWare's GoVerifyID Enterprise Suite Achieves Microsoft Windows Certification
/EINPresswire.com/ -- SAN DIEGO, CA--(Marketwired - Jan 13, 2017) - ImageWare® Systems, Inc. (ImageWare) (OTCQB: IWSY), a leader in mobile and cloud-based, multi-modal biometric identity management solutions, has achieved certification for its GoVerifyID® Enterprise Suite for Microsoft® Windows Server® 2012 R2. GoVerifyID Enterprise Suite is also fully compatible with Windows Server 2008 R2 and 2016, and works seamlessly with Windows® 7, Windows 8.1 and Windows 10. 
This certification designates software products that meet Microsoft's standards for compatibility and recommended practices with their Windows Server 2012 R2 operating system. GoVerifyID Enterprise Suite is also fully supported in Microsoft Hyper-V® 2012 environments.
The GoVerifyID Enterprise Suite provides multi-modal biometric authentication for the full breadth of an organization's ecosystems, combining consistent user experience and centralized administration with the highest level of security, flexibility and usability. The product is effective inside and outside the office without compromising agility, productivity, or user experience.
"We are proud to have achieved Microsoft Windows Server Certification, which further validates the full compatibility and seamless interoperability of ImageWare's GoVerifyID Enterprise Suite with the Microsoft ecosystem," said Jim Miller, Chairman and CEO of ImageWare Systems. "As a member of the Microsoft Partner Program, ImageWare provides multi-modal biometric user authentication solutions for both Windows and Azure ecosystems." 
GoVerifyID Enterprise Suite has been tested internally using technical specifications and tools required by Microsoft. ImageWare has also independently verified the compatibility of the enterprise suite and has confirmed support for customers that deploy this application.
ImageWare will also be pursuing certification for Windows Server 2008 R2 and, when Microsoft makes the test suite available, for Windows Server 2016. The GoVerifyID Enterprise Suite is now listed in the Microsoft Partner Center directory here.
About ImageWare Systems, Inc.
ImageWare Systems, Inc. is a leading developer of mobile and cloud-based identity management solutions, providing biometric authentication solutions for the enterprise. The company delivers next-generation biometrics as an interactive and scalable cloud-based solution. ImageWare brings together cloud and mobile technology to offer multi-factor authentication for smartphone users, mobile clients, and desktop devices.
ImageWare's products support multi-modal biometric authentication including, but not limited to, face, voice, fingerprint, eye, DNA, and more. All can be combined alongside other authentication and access control facilities, including tokens, digital certificates, passwords, and PINS, to provide the ultimate level of assurance and accountability for corporate networks, web applications, mobile devices, and PC desktop environments. ImageWare is headquartered in San Diego, Calif., with offices in Portland, OR, Ottawa, Ontario, and Mexico. To learn more about ImageWare, visit http://iwsinc.com follow us on Twitter, LinkedIn, YouTube and Facebook
Online Resources
ImageWare® and GoVerifyID® are registered trademarks of ImageWare Systems, Inc. Microsoft®, Hyper-V®, Windows®, and Windows Server® are registered trademarks of Microsoft Corporation. 
Investor Relations:
Liolios
Cody Slach
Tel 1-949-574-3860
Email Contact