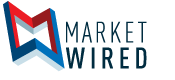 How Much Does Trump Dig Coal? DOI Plans to Modernize Coal-Lease Program May be an Early Test, an Industrial Info News Alert
/EINPresswire.com/ -- SUGAR LAND, TX--(Marketwired - Jan 13, 2017) - Written by John Egan for Industrial Info Resources (Sugar Land, Texas) -- During his campaign for president, Donald Trump repeatedly vowed to slash "job-killing regulations" and restore Coal Country to its glory days. In campaign speeches delivered in Coal Country, signs proclaiming "Trump Digs Coal" were prominently and enthusiastically waved. The world will soon see the degree to which Donald Trump, as president, still digs coal.
For details, view the entire article by subscribing to Industrial Info's Premium Industry News, or browse other breaking industrial news stories at www.industrialinfo.com.
Industrial Info Resources (IIR), with global headquarters in Sugar Land, Texas, five offices in North America and 10 international offices, is the leading provider of global market intelligence specializing in the industrial process, heavy manufacturing and energy markets. Industrial Info's quality-assurance philosophy, the Living Forward Reporting Principle™, provides up-to-the-minute intelligence on what's happening now, while constantly keeping track of future opportunities. To contact an office in your area, visit the www.industrialinfo.com "Contact Us" page.
Contact:
Brian Ford
(713) 980-9393