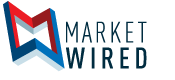 Organigram Makes Key Hire to Advance Oils and Extracts Division
/EINPresswire.com/ -- MONCTON, NEW BRUNSWICK--(Marketwired - Jan 13, 2017) - Licensed medical marijuana producer Organigram Holdings Inc. ("Organigram" or the "Company") (TSX VENTURE:OGI)(OTCQB:OGRMF) is pleased to announce the addition of Michel Robichaud to its Senior Management Team. Mr. Robichaud will join Organigram as of January 30th, 2017, as Director of Edibles & Extraction, a key role in the company's leadership vision within the Canadian cannabis landscape.
Mr. Robichaud brings a wide breadth of experience to the company as a formally trained chemist with over 20 years of senior business leadership experience. Most recently, he had led projects of an international scope with JD Irving, and has managed laboratory operations with International mining company Rio Tinto. As a black belt certified professional, Mr. Robichaud has led development projects fully leveraging the benefits of lean, six sigma & Theory of Constraint systems.
"This positon is a critical strategic pillar as it leads a team working closely with TGS Colorado, our partner in extract development," says Denis Arsenault, CEO of Organigram. "Michel's experience and professionalism will help us ensure competitive advantage, allowing us to leverage the experience of TGS and get to market faster."
"Our recent land purchase and focus on this opportunity communicates a clear strategy on extract and edible manufacturing as it relates to the legalisation of recreational marijuana. We're ecstatic about Mr. Robichaud joining the team and feel it's one more step in ensuring Organigram does the groundwork now to ensure full preparedness for the recreational marketplace," added Arsenault.
Following the recently announced expansion plans, Mr. Robichaud will lead the design, build and implementation stages of a new state-of-the-art facility for allowable edible products under what is currently being established as Canada's recreational framework for Cannabis.
About Organigram Holdings Inc.
Organigram Holdings Inc. is a TSX Venture Exchange listed company whose wholly owned subsidiary, Organigram Inc., is a licensed producer of medical marijuana in Canada. Organigram is focused on producing the highest quality medical marijuana for patients in Canada. Organigram's facility is located in Moncton, New Brunswick and the Company is regulated by the Access to Cannabis for Medical Purposes Regulations ("ACMPR").
Neither TSX Venture Exchange nor its Regulation Services Provider (as that term is defined in policies of the TSX Venture Exchange) accepts responsibility for the adequacy or accuracy of this release.
This news release contains forward-looking information which involves known and unknown risks, uncertainties and other factors that may cause actual events to differ materially from current expectation. Important factors - including the availability of funds, the results of financing efforts, crop yields - that could cause actual results to differ materially from the Company's expectations are disclosed in the Company's documents filed from time to time on SEDAR (see www.sedar.com). Readers are cautioned not to place undue reliance on these forward-looking statements, which speak only as of the date of this press release. The Company disclaims any intention or obligation, except to the extent required by law, to update or revise any forward-looking statements, whether as a result of new information, future events or otherwise.
Organigram Holdings Inc.
Larry Rogers
Chief Operating Officer
(506) 801-3567
Organigram Holdings Inc.
Giselle Doiron
Director of Investor and Media Relations
(506) 801-8986