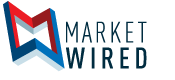 Warriors Heart Offers Help Keeping New Year's Resolution to Remain Sober
Central Texas Treatment Center Focuses on Helping Service Members and First Responders Overcome Addictions
/EINPresswire.com/ -- SAN ANTONIO, TX--(Marketwired - January 12, 2017) - Warriors Heart, the Central Texas-based private treatment facility serving active and veteran members of the military and first responders, today rolled out a suggested New Year's Resolution Sobriety Plan to help individuals stay on track with their behavioral goals for 2017.
"About 62 percent of Americans make some type of New Year's resolution, usually or occasionally, but only 8 percent are successful," said Josh Lannon, co-founder of Warriors Heart. "We want to assist the people who have so selflessly served their country and their fellow citizens stay on track with their resolutions by offering some simple, sensible guidelines to help get past the first few rocky weeks in January, when temptation is strong."
Warriors Heart focuses specifically on helping individuals (active and veteran) who protect and serve the United States and its citizens -- the U.S. military, as well as first responders, including police and law enforcement, firefighters, paramedics and civilian warriors. Warriors Heart offers drug and alcohol treatment programs, PTSD and MTBI therapy and inpatient and outpatient long-term sober living services. Located in a rustic ranch setting in Central Texas, northwest of San Antonio -- within easy driving distance from Houston and Austin -- Warriors Heart facilitates healing with dignity and respect in a private, home-like, and judgment-free environment.
"The men and women who serve and sacrifice for their country and their communities often witness traumatic events that exacts a severe emotional toll, and many turn to alcohol or drugs to numb the pain," said co-founder Lisa Lannon of Warriors Heart. "Often veterans or first responders feel seeking help makes them weak because they are the ones who are supposed to be protecting us. We want to help them make a strong start on a new, healthy life in 2017."
Some people try to cope with their PTSD symptoms by drinking heavily or using drugs. According to the National Center for PTSD, there is a strong relationship between PTSD and substance abuse disorder (SUD) in both civilian and military populations, as well as for both men and women. About one in 10 soldiers returning from the wars in Iraq and Afghanistan have a problem with alcohol or drugs. Similar numbers can be found among first responders, who face horrors in their work that most of us cannot imagine. In helping everyday people in the worst of times, they witness death, destruction and much of the darkest side of human nature -- and first responders today seem to be exposed to more trauma than ever before. Meanwhile no one is reaching out to take care of those that take care of us. That is what we do at Warriors Heart.
Warriors Heart's New Year's Resolution Sobriety Plan:
-- Replacing Addictions with Healthy Changes. Replace bad habits with healthy ones, and make habits routine to rewire the brain and lock in the change. Do this consistently for 90 days to create the new healthy habit. Substitute a walk around the block or another hobby for an evening drink. Many addictions require more focused action, and through Warriors Heart's healing programs, clients can redirect addictions, heal, and learn healthy habits through treatments such as therapy work, metal shop and animal assisted therapy. For some, treatment is necessary to deal with the underlying challenges of why a person cannot stop on their own.
-- Environment. A person's environment can support them for either a positive or negative lifestyle. When wanting to make a change such as stopping drinking, make the home a sober environment. Get rid of all the alcohol, shot glasses, alcohol paraphernalia, clothing, pictures and anything that relates to drinking. Make the home a sanctuary, a safe place that supports a non-drinking environment. We can't control the outside world but we can control our internal world, part of which the home is considered. If you are married or live with family members or friends ask them to support the home in being a sanctuary. If they do not, make your room or personal space in the home your sanctuary or controlled environment. Look at other places you can control that can assist you in sobriety.
-- Set boundaries and clear expectations. Most addicts or alcoholics first try to get sober on their own. If they are unsuccessful and refuse treatment, friends and family should set boundaries and expectations to help the addict. Instead of a passive approach, Warriors Heart recommends friends and family set firm loving boundaries, define expectations and hold the loved one suffering accountable. If the addict breaks their resolution, friends and family should raise the issue, not ignore it. This is done out of love. By having regular, calm interventions or conversations the addict is reminded of the impact of their behavior on the ones that they love. If they still cannot break bad habits, friends or family should suggest treatment options where professionals can assist their loved one's sobriety.
-- Join therapy or support groups. While some individuals are able to stop abusing substances on their own, the majority need some form of professional help or support. To be successful in keeping a sobriety resolution, the addict/alcoholic should find a support group (AA or NA), or enroll in treatment or therapy for help in identifying what is feeding the addiction. Most people become addicted because it numbs some form of emotional pain or trauma. Therapy is recommended to get to the root cause, release and heal the pain, and prevent relapse or becoming addicted to another substance.
"In the military, we never did anything by ourselves, we worked as a team," says co-founder, Tom Spooner. "There was always a partner, a quick reaction force or back up to help us in the most dangerous life and death situations. An entire team of support. A life of sobriety is the exact same way. Initially it was the most difficult thing I had ever done in my life. Without a team, I wouldn't have made it on the job and I surely will not make it in sobriety. It just makes sense."
"A service member or a first responder has a warrior's heart, but even they sometimes get hurt," said Lannon. "If our New Year's Resolution Sobriety Plan helps just one service member, first responder or other individual attain their goals, that will be a step in the right direction. And if they feel they need a little extra help from professionals in a guilt-free, serene ranch setting, we urge them to contact Warriors Heart."
About Warriors Heart
Warriors Heart® provides private treatment to adult men and women 18 and older seeking inpatient and outpatient treatment for chemical dependency and co-occurring psychological disorders related to post-traumatic stress disorder or the psychological effects of mild traumatic brain injury. Headquartered in Central Texas northwest of San Antonio, Warriors Heart treats individuals (active and veteran) who protect and serve the United States and its citizens -- the U.S. military, as well as first responders, including police and law enforcement, firefighters, paramedics and civilian warriors. Located in Central Texas, Warriors Heart was founded by Josh and Lisa Lannon, who have built and operated six substance abuse treatment centers since 2002 and Tom Spooner, retired Army Special Forces. Warriors Heart is fully licensed by the Texas State Department of Health Services. For more information, visit www.WarriorsHeart.com.