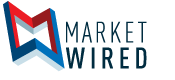 Kentucky Industrial Job Growth Sputters on Declining Coal Sector
Infographic: A snapshot of Kentucky manufacturing; top cities, industries and regions.
Click here for high-resolution version
/EINPresswire.com/ -- EVANSTON, IL--(Marketwired - January 11, 2017) - Kentucky's industrial employment inched down over the past twelve months, as growth in the state's auto industry was not enough to offset the loss of coal industry jobs, reports the 2017 Kentucky Manufacturers Register®, an industrial database and directory published by Manufacturers' News, Inc. (MNI) Evanston, IL. According to MNI's database of manufacturers, Kentucky lost 1,346 jobs between October 2015 and October 2016, or about a half percent.
Kentucky's 4,848 industrial companies employ 289,189 in the state reports MNI. Following five straight years of industrial employment growth, this year's survey marks the first setback in the state since the 2009-2010 survey period.
"Shrinking demand and plunging prices continue to decimate Kentucky's coal industry, while global competition and a strong dollar presents a challenge to many of its manufacturers," says Tom Dubin, President of the Evanston, IL-based publishing company, which has been surveying industry since 1912. "However, the state's labor climate is among the most attractive in the nation, and its auto industry continues to thrive and add jobs."
Employment losses were led by Kentucky's coal sector, which declined by 19%. Other industrial sectors losing jobs included fabricated metals, down 5.5%; paper products, down 6.1%; and stone/clay/glass, down 1.9%.
Additional industries that lost jobs included paper products, down 6.1%; fabricated metals, down 5.5%; and stone/clay/glass, down 1.9%.
For the full report on Kentucky manufacturing, including a regional analysis, click here or visit http://www.mni.net/news/
Kentucky's industrial employment losses would have been more severe had it not been for the state's transportation equipment sector, which added 2,373 jobs, or 4.4%. The transportation equipment industry remains the state's top manufacturing sector by employment, currently employing 56,266.
Food processing is Kentucky's second largest sector by employment with 34,221 jobs, up 1%. Third-ranked industrial machinery also added jobs, up 1% to 28,585.
City data collected by MNI shows Louisville ranks first in the state for number of manufacturing jobs, with 62,141 workers, virtually unchanged over the past year. Jobs also remained steady in second-ranked Lexington, with 17,996 workers.
Established in 1912, MNI is the nation's oldest and largest compiler of industrial information, offering tailored solutions to help customers connect with 430,000 manufacturers and suppliers. MNI's industrial marketplace IndustryNet: http://www.industrynet.com is a one-stop resource that connects buyers with suppliers of 10,000 + products and services, and allows users to obtain competitive quotes, create and view company profiles, post company news releases, photos, videos, job openings, and more. MNI's subscription service EZ Select: http://www.ezselect.com provides access to MNI's live interactive database of manufacturers. For more information, contact MNI at 847-864-7000 or visit http://www.mni.net
Image Available: http://www.marketwire.com/library/MwGo/2017/1/11/11G127112/Images/KY_2017_Infographic-540c86585f4691999e534e0524aa3a61.jpg

Contact:
Jennifer Ratcliff
Manufacturers' News, Inc.
(847) 864-9440 ext. 241
jratcliff@mni.net