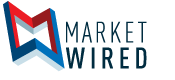 WPFH Celebrity Slots Secures Casino Distribution
/EINPresswire.com/ -- LOS ANGELES, CA--(Marketwired - Jan 11, 2017) -  World Poker Fund Holdings, Inc. (OTC PINK: WPFH) announces today that its Celebrity Video Poker and Slot Games, developed with joint venture partner Native Games America, LLC, will have distribution in ten California casinos by the end of the month. The deployment of the first 50 machines commenced two weeks ago beginning with Konocti Vista Casino and Resort in Northern California.
WPFH has entered into agreements with a number of celebrity endorsers for the development of celebrity-themed slot machines in both machine versions for placement in casinos nationwide and on-line gaming. These slot machines will be placed in casinos through our joint venture company owned equally by WPFH and Native Games America, LLC.
About World Poker Fund Holdings, Inc.
World Poker Fund Holdings, Inc. is a leading developer and operator of online and event based social gaming platforms and brands. The company does not offer any games or gaming opportunities for cash in the United States and is not licensed as a gaming operator in the United States or any other jurisdiction.
To learn more about World Poker Fund Holdings (WPFH) and its upcoming events, please visit www.worldpokerfund.com
Safe Harbor Statement
This news release contains forward-looking statements as defined by the Private Securities Litigation Reform Act of 1995. Forward-looking statements include statements concerning plans, objectives, goals, strategies, future events or performance, and underlying assumptions and other statements that are other than statements of historical facts. These statements are subject to uncertainties and risks including, but not limited to, product and service demand and acceptance, changes in technology, economic conditions, the impact of competition pricing, government regulation, and other risks described in statements filed from time to time with the Securities and Exchange Commission. All such forward-looking statements whether written or oral, and whether made by or on behalf of the Company, are expressly qualified by the cautionary statements that may accompany the forward-looking statements. In addition, the Company disclaims any obligation to update any forward-looking statements to reflect events or circumstances after the date hereof.