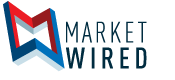 Ruby Receptionists Named One of Oregon's Most Admired Companies
/EINPresswire.com/ -- PORTLAND, OR--(Marketwired - January 11, 2017) - Ruby® Receptionists, a leading provider of friendly, live receptionist services to thousands of small businesses across the nation, has been recognized by the Oregon business community and was named a Most Admired Company, Across All Industries, during The Portland Business Journal's annual luncheon yesterday.
Ruby tied for number nine out of more than 360 companies who received votes for the Across All Industries category, sharing the honor with Elemental Technologies. Ruby was also designated as one of the top 25 Most Admired in the Technology & Technology Manufacturing category. Award recipients are determined based on an extensive survey of CEOs from across Oregon who were asked to select the companies they most admire in a number of different industries.
A-dec Inc., Bob's Red Mill, Cambia Health Solutions, Columbia Sportswear, Intel Corp., New Seasons Market, Nike, Inc., and OHSU were the other companies recognized in the Across All Industries category.
"We are thrilled to be included in such an elite group of respected and honored Oregon companies," said Jill Nelson, Founder and CEO of Ruby. "This recognition is a reflection of the entire company and a testament to the hard work our team puts forth every day to provide not only the best service to our customers, but a commitment to maintaining a company culture that inspires all to learn, grow and connect with others."
Founded in 2003, the company employees more than 370 people, two-thirds of which are receptionists. In 2015, Ruby was one of the first Oregon companies to adopt a $15 an hour minimum wage, providing the Portland community hundreds of entry-level, living wage positions. More than 80 percent of the management positions at Ruby are held by former receptionists.
Each year more than 800 of the region's most influential companies, CEOs and executive teams gather to honor Oregon's Most Admired Companies. The Portland Business Journal's annual event is a celebration of the very best of Oregon business and of everything the corporate community brings to the state.
About Ruby Receptionists
Hearkening back to an era when every call at an office was answered by a friendly receptionist, Ruby Receptionists provides personalized live, remote receptionist services to thousands of small businesses across North America. Located in Portland, Ore., Ruby's ability to deliver legendary service is fueled by smart proprietary mobile technology and a unique mission to create world-class customer experiences. Founded in 2003 by CEO Jill Nelson, Ruby Receptionists has gained national recognition for its success being named a FORTUNE magazine Best Small Company to Work for in the U.S., a 100 Best Companies to Work for in Oregon, and one of Oregon's fastest-growing companies for the past nine years. To learn more, please visit www.callruby.com