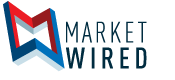 Loudmouth Golf Brings their Best and Loudest to 2017 PGA Merchandise Show
Check out Loudmouth Golf's Spring 2017 designs and latest licensed apparel in booth #4142 at the 2017 PGA Merchandise Show, January 25 – 27th
/EINPresswire.com/ -- FOSTER CITY, CA--(Marketwired - January 11, 2017) - Loudmouth Golf, the worldwide leader in bold and bright golf and sports fan apparel, will present their Spring Collection at the 2017 PGA Merchandise Show held annually at the Orange County Convention Centre in Orlando, Florida. Show attendees will get the first look of Loudmouth Golf's largest collection to date; a sample of eighteen fresh patterns for spring.
In addition to Loudmouth's popular cotton/spandex blend, a select number of these new designs will be offered in the Woodworth Collection, Loudmouth's line of premium golf apparel. Launched in 2016, the Woodworth Collection features a patented TekFIT® technology, a new feature in the golf apparel industry. The TekFIT® waistband offers 1-2 inches of invisible stretch using patented compaction and fusing technology, giving golfers a custom fit for continuous stretch and recovery. The bottoms also feature an anti-slip waistband to keep tops neatly tucked during play, a performance stretch-tech, wrinkle-free, poly fabric for optimal comfort, and a stylish modern fit.
Loudmouth will also be showcasing their collegiate line consisting of 28 schools, and Genuine Major League Baseball Merchandise, which now offers 22 teams.
"The PGA Show is the biggest golf trade event in the world and we look forward to it every year," says Loudmouth Golf Founder & Designer, Woody!. "This show is where the global golf industry meets every year. We've got a lot of new designs that are wilder than ever and we are looking forward to another successful show."
Loudmouth will be offering a show special of 10% off minimum future orders of 24 units booked at the PGA show and scheduled for same delivery date in 2017. Multiple orders and deliveries will qualify for this discount.
For those interested in custom branded clothing, Loudmouth specialty designed apparel will be available for order. Each pattern is customized by the in-house design team and can be made as loud or subtle (but c'mon we're Loudmouth!) as directed. Loudmouth's corporate and specialty designed bottoms can now be ordered in as little as three pieces and are perfect for corporate gatherings, events, marketing, merchandising and fundraising.
Many Loudmouth licensees will also be at the show, exhibiting in their respective booths: Loudmouth umbrellas by Haas-Jordan (booth #3864), Loudmouth ball markers by Navika (booth #4342), Loudmouth knit head covers by Just4Golf (booth #3851) and Loudmouth shoes by True Ivy LLC. (booth #3556).
For more information on Loudmouth Golf, visit: www.loudmouthgolf.com.
To set up a sales appointment, please contact:
National Account Manager:
Christina Reil-Sims, Email contact
or
North American Sales Manager:
David Halldorson, Email contact


To set up a licensing appointment, please contact:
Satoshi Kaneko, Email contact


To set up a Loudmouth specialty design appointment, please contact:
Jeff Warden, Email contact


To set up a press appointment, please contact:
Brooke Windatt at Email contact