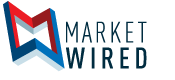 First GREEN Bank Loans $9 Million to Diversified Companies for South Florida Storage Facility
Community bank approves loan for construction of City Gate Self-Storage to meet the needs of residents in Naples
/EINPresswire.com/ -- FORT LAUDERDALE, FL--(Marketwired - Jan 9, 2017) - First GREEN Bank, a local bank with a global mission, today announces a $9 million loan contribution to Diversified Companies, a full service real estate development company. The loan helps fund the nine-month construction process for City Gate Self-Storage facility, developed by Diversified Realty Development Co., in Naples, Florida. The facility will be managed and leased by CubeSmart, the fourth largest owner and operator of self-storage facilities in the United States.
"It is our pleasure to assist the local community through a variety of business and commercial loans that turn local businesses' visions into reality," said Keith Costello, CEO of First GREEN Bank. "Earlier this year, First GREEN Bank entered the South Florida market by opening a Fort Lauderdale bank. We are proud to extend our services into this new area to help businesses like Diversified Companies build a better community."
First GREEN Bank approved the $9 million loan earlier this month and construction of the City Gate Self-Storage facility is now underway at 3803 White Lake Blvd., Naples, Fla. 34117. The facility's blueprint includes 130,000 square feet and 1,000 climate-controlled units for storage rental, which is expected to open to consumers in the summer of 2017.
"This loan gives us the chance to open a new storage facility and generate new opportunities in the Naples area," said John Brennan, Vice President of Diversified Companies. "As a managing member of City Gate Self-Storage, we noticed a lack of storage options in the Naples area and wanted to tap into this underserved market. We are grateful that First GREEN Bank was able to streamline the financing process for us, allowing us to start construction right away."
First GREEN Bank's commercial loans department includes 11 dedicated team members and offers a range of customized services and financing options. As part of the bank's mission to promote sustainability, reduced financing is available on commercial real estate loans that use solar panels or that meet environmentally-friendly LEED certification.
For additional information on First GREEN Bank and its commercial real estate loans department, visit www.FirstGREENBank.com.
About First GREEN Bank
Since its opening in 2009, First GREEN Bank has led an impactful and successful charge to prove there is a better way to do business -- one that is financially, environmentally and socially responsible. Inspired by Ben & Jerry's mission of incorporating a strong sense of social responsibility into its business, founder Ken LaRoe and CEO Keith Costello are the only two leaders and friends in the banking industry to promote environmentally responsible behavior through its own business and employees. LaRoe and Costello coincidentally hold the last and second to last bank charter in the state of Florida and, together, plan to use that certification to promote their global mission.
Headquartered in Orlando, with additional locations in Mount Dora, Clermont, Ormond Beach, Winter Park, Fort Lauderdale, and, most recently, Altamonte Springs, First GREEN Bank offers personal and commercial banking services such as loans, mortgages, checking and savings, CDs, IRAs and money markets.
To find out more about First GREEN Bank, visit www.firstgreenbank.com.
About Diversified Companies
Diversified Companies is a vertically integrated full service real estate firm that executes its business through its two affiliated companies: Diversified Realty Development Co., responsible for development activity, and Diversified Realty Co., responsible for leasing and management. Both company entities are based in Fort Lauderdale, Fla., possess more than 40 years of experience, and together have developed nearly four million square feet of real estate.
Diversified Companies focuses on developing, managing, leasing and asset managing projects throughout the state of Florida, including self-storage, retail, general and medical offices, and aviation facilities. Diversified Companies often joint ventures its projects with its City Gate project affiliates, including ACG City Gate, LLC, Sefira/Dassett City Gate Investor, LLC, and Dassett.
For more information about Diversified Companies and City Gate Self-Storage LLC., visit www.diversifiedcos.com, or call 954-776-1005.
Media Contact
Kaleigh DeHart
Uproar PR for First GREEN Bank
321-236-0102
Email Contact