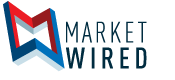 Nissan takes major role at 2017 North American International Auto Show's AutoMobili-D exposition
2017 Nissan LEAF
Click here for high-resolution version
/EINPresswire.com/ -- DETROIT, MI--(Marketwired - January 06, 2017) -
AutoMobili-D exposition, focused on the rapidly evolving global automotive and mobility landscape, runs in conjunction with the 2017 North American International Auto Show and will feature more than 100 companies
Nissan Motor Co., Ltd. Chief Executive Officer Carlos Ghosn to give AutoMobili-D keynote address on "Autonomous, Electric and Connected - A Talk on Current and Future Mobility"
Nissan LEAF provides real world example of LEAF-to-Home technology, offering guests refreshments made with power sourced entirely from world's best-selling electric vehicle
LEAF owners across the globe have travelled a landmark 1.8 billion miles, saving 1.1 billion pounds of CO2 emissions1
Nissan today announced it will be a major participant in the inaugural AutoMobili-D event, which takes place Jan. 8 through 12 in conjunction with the 2017 North American International Auto Show (NAIAS). Nissan's major activities will include:
A keynote speech by Nissan Motor Co., Ltd. Chief Executive Officer Carlos Ghosn on Monday, January 9 at 3 p.m. EST
A future technology display featuring a "refreshing" demonstration of LEAF-to-Home possibilities with a smoothie machine powered by Nissan LEAF -- the world leader in pure electric vehicle sales
Mr. Ghosn, fresh off his keynote address at the 2017 Consumer Electronics Show (CES) in Las Vegas, will discuss current and future mobility trends -- including Nissan's vision for the future called Nissan Intelligent Mobility. At CES, he projected that by 2030, electric vehicles will account for two-thirds of all cars on the road in populated, high-income cities. This is an increase from less than one percent sold globally in 2015.
Nissan is a pioneer of the electric vehicle movement, having introduced the world's first mass-market electric car, the Nissan LEAF, in 2010. Today, there are more than 275,000 Nissan EVs on the road globally with 102,000 of these vehicles in United States alone.
EV batteries can do more than just provide power for driving -- they can also be used as energy storage devices -- and Nissan is a leading proponent of "Vehicle to Home," "Vehicle to Building" and "Vehicle to Grid" solutions. Nissan is working with various organizations around the country, including utilities, research organizations, charger manufacturers, regulators and other government agencies, as well as the general public, in both demonstration projects and further research.
Nissan is heavily focused on preparing for "LEAF-to-Home" commercialization in the U.S., similar to what is available on the market in Japan today. In 2012, Nissan introduced this system in Japan, allowing drivers to supply a house with the energy stored in a Nissan LEAF battery. By charging the vehicle at night when electricity is cheaper and powering a household during the day, the system assists in alleviating power consumption during peak periods when demand is highest and most expensive. It can also be used as a backup power supply for blackouts and emergencies. Today about 4,000 households in Japan are utilizing their EVs to manage home energy use, and hundreds of EVs are powering buildings in Japan and Europe.
Elsewhere in the U.S., Nissan is involved with a variety of "Vehicle to Grid" and "LEAF-to-Home" activities -- including as a long-term partner with the Department of Defense on multiple grid-based projects at Los Angeles Air Force Base (California), Fort Hood (Texas), and Joint Base Andrews (Maryland). Combined, approximately 30 LEAFs have been deployed at these bases to demonstrate the technical and market viability of EV participation on the grid. Similar programs are underway between Nissan and other organizations around the U.S., including universities and utilities.
As a demonstration at AutoMobili-D, a production LEAF is being utilized for a somewhat different task -- powering smoothie machines to provide refreshments (during select times) at the event.
"We're thrilled to have the opportunity to show the LEAF-to-Home system at Automobili-D," said Brian Maragno, director, Nissan EV Sales and Marketing. "Nissan has been a pioneer in 'Vehicle-to-Home' technology and a leader in its global adoption and we look forward to exploring the potential of this system, as well as the 'Vehicle-to-Building' and 'Vehicle-to-Grid' solutions in the very near future."
For more information on the 2017 Nissan LEAF and the complete lineup of innovative Nissan cars, truck, SUVs and crossovers, please visit www.NissanNews.com.
About Nissan North America
In North America, Nissan's operations include automotive styling, engineering, consumer and corporate financing, sales and marketing, distribution and manufacturing. Nissan is dedicated to improving the environment under the Nissan Green Program and has been recognized annually by the U.S Environmental Protection Agency as an ENERGY STAR® Partner of the Year since 2010. More information on Nissan in North America and the complete line of Nissan and Infiniti vehicles can be found online at www.NissanUSA.com and www.InfinitiUSA.com, or visit the U.S. media sites NissanNews.com and InfinitiNews.com.
About Nissan Motor Co., Ltd.
Nissan is a global full-line vehicle manufacturer that sells more than 60 models under the Nissan, Infiniti and Datsun brands. In fiscal year 2015, the company sold more than 5.4 million vehicles globally, generating revenue of 12.2 trillion yen. Nissan engineers, manufactures and markets the world's best-selling all-electric vehicle in history, the Nissan LEAF. Nissan's global headquarters in Yokohama, Japan manages operations in six regions: ASEAN & Oceania; Africa, Middle East & India; China; Europe; Latin America and North America. Nissan has been partnered with French manufacturer Renault since 1999 and Mitsubishi Motors since 2016 under the Renault-Nissan Alliance.
For more information on our products, services and commitment to sustainable mobility, visit our website at http://www.nissan-global.com/EN/. You can also follow @NissanMotor on Twitter.
About Automobili-D
Automobili-D is a dedicated exposition focused on the rapidly evolving global automotive and mobility landscape. Spearheaded by NAIAS, AutoMobili-D will run in conjunction with the 2017 auto show and will feature more than 100 companies, including automakers, tier one suppliers and tech startups. AutoMobili-D will kick-off on Sunday, January 8, 2017, the day prior to the start of NAIAS Press Days (Jan. 9-10), and will run through NAIAS Industry Days (Jan. 11-12). A very prominent industry thought leader will keynote Sunday's opening ceremony following an open house that will allow guests to network with peers and participating companies as well as interact with the technologies and vehicles on display. NAIAS will dedicate specific press conference slots for participating AutoMobili-D companies on the afternoons of both Press Days.
Totals based on estimates from Nissan's Global Data Center (GDC) as of November 2016. The total distance travelled and the amount of CO2 emissions saved by Nissan LEAFs globally is an assumption based on data gathered from Nissan LEAFs registered with NissanConnect EV, approximately 50 percent of total sales globally.
Image Available: http://www.marketwire.com/library/MwGo/2017/1/5/11G126658/Images/2017_nissan_LEAF_02-d9ea68a9252d80de9bdd0d1b80f57ac9.jpg
Embedded Video Available: https://youtu.be/N7tXtC0dZGQ