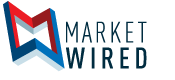 Statement by Minister Joly on the Eve of the 150th Anniversary of Canada's Confederation
/EINPresswire.com/ -- OTTAWA, ONTARIO--(Marketwired - Dec 31, 2016) -
This evening, Canadians across the country will come together to usher in the 150th anniversary of Confederation. When the clock strikes midnight, from east to west, millions of people will celebrate this significant moment with a bang, as fireworks fill the skies in 19 cities and countless communities and neighbourhoods in every corner of our country.
Tonight, we embark on year-long celebrations of the rich heritage and cultural diversity that make Canada a great place to live. 2017 will be a year of reflection and celebration of our citizenship and social contract, based on the respect for pluralism and official languages. We must move forward together in the spirit of reconciliation with Indigenous peoples to make sure that Canada's next 150 years leave a better legacy than the past.
More than ever, our world is interconnected and we want to encourage a human connection between neighbours and between citizens all across the country. The coming year is an opportunity for each of us to make that connection meaningful, and to look to the future and all the possibilities it presents.
The year 2017 will be an exceptional one, filled with activities and events that empower our youth; celebrate our diversity and promote inclusion; establish a spirit of reconciliation with Indigenous peoples; and encourage us to discover Canada's natural beauty and strengthen our environmental consciousness.
Canada 150 celebrations are our celebrations. It is up to us to seize this opportunity to build a lasting legacy for the future-a legacy that will help propel Canada forward as a welcoming and prosperous country where everyone can reach their full potential. It is up to all Canadians to do their part to build an inclusive society and deepen our ties across diverse communities.
As Minister of Canadian Heritage, I invite you to visit the Canada 150 website and discover all the festivities that will take place in their communities. Together, let us make 2017 a year that remains forever etched in our collective memory.
Happy Canada 150!
Stay Connected
Follow us on Twitter, YouTube, Facebook, Instagram and Flickr.
Pierre-Olivier Herbert
Press Secretary
Office of the Minister of Canadian Heritage
819-997-7788