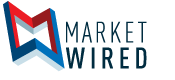 REMINDER/Media Advisory: Invitation to the Kick-Off Celebrations for the 150th Anniversary of Confederation in Canada's Capital Region
/EINPresswire.com/ -- OTTAWA, ONTARIO--(Marketwired - Dec 31, 2016) - Canadian Heritage is inviting journalists to cover the Kick-Off Celebrations for the 150th anniversary of Confederation in Canada's Capital Region on Saturday, December 31, 2016. The event will begin at 7:00 p.m. with a ceremony attended by dignitaries and Olympic and Paralympic athletes. At exactly 8:17, a pyro-musical fireworks presentation will take place, followed by a concert at 9:00 p.m. featuring Radio Radio, Brett Kissel and Carly Rae Jepsen, and finally a traditional fireworks presentation at midnight.
Please see the attached backgrounder for further details.
Please note that all details are subject to change. All times are local.
The details are as follows:
| | |
| --- | --- |
| DATE: | Saturday, December 31, 2016 |
| | |
| TIME: | 6:00 p.m. |
| | |
| PLACE: | Parliament Hill |
| | (Please enter at the O'Connor Street entrance) |
| | Wellington Street |
| | Ottawa, Ontario |
Stay Connected
Follow us on Twitter, Facebook and Instagram.
Backgrounder
Media will have access to media positions #1 and #2 to capture the ceremony from 6:00 p.m. to 8:15 p.m. (see Annex 1). Media position #3 will be available from 6:00 p.m. until the end of the event. Media positions are accessible from the east driveway.
An audio feed will be available to media at that location.
Parking is available on the lower west driveway for live broadcast vehicles only. An RSVP for live broadcast vehicles must be sent by 10:00 a.m. on Wednesday, December 28 to PCH.media-media.PCH@Canada.ca. Members of the media are asked to provide the driver's name and cell phone number, and the licence plate number.
IMPORTANT NOTICE: All camera positions in the designated media areas will be equipped with a hardwired audio program feed.
Canadian Heritage complies with and abides by Industry Canada regulations on the use of wireless frequencies. The use of wireless equipment (for instance, microphones, cameras or intercom systems) that interferes with or impedes Canadian Heritage's pre-authorized frequency channels will not be permitted on Parliament Hill on December 31, 2016.
Members of the media who wish to use wireless equipment must validate their frequency channels with Marc Fortier of the Parliamentary Press Gallery at marc.fortier@parl.gc.ca and verify that their equipment operates within those designated channels.
For more information (media only):
Pierre-Olivier Herbert
Press Secretary
Office of the Minister of Canadian Heritage
819-997-7788
Media Relations
Canadian Heritage
819-994-9101
1-866-569-6155
PCH.media-media.PCH@Canada.ca