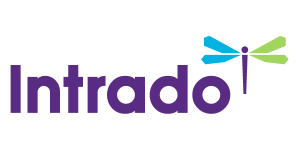 Global Pharmaceutical Contract Manufacturing Market Growth at CAGR of 6.91%, 2016-2020: Key Vendors are Catalent, Lonza & Pfizer CentreOne
/EIN News/ -- Dublin, Dec. 23, 2016 (GLOBE NEWSWIRE) -- Research and Markets has announced the addition of the "Global Pharmaceutical Contract Manufacturing Market 2016-2020" report to their offering.

The global pharmaceutical contract manufacturing market to grow at a CAGR of 6.91% during the period 2016-2020.

The report covers the present scenario and the growth prospects of the global pharmaceutical contract manufacturing market for 2016-2020. To calculate the market size, the report considers the revenue generated from various pharmaceutical drug manufacturing outsourcing activities. The report covers the market landscape and its growth prospects over the coming years. The report also includes a discussion of the key vendors operating in this market.

One of latest trends in the market is consolidation through vertical integration, alliances, and acquisitions. The major pharmaceutical companies have decreased their operations and R&D budgets, which has led to an increase in demand for outsourced services. Moreover, companies have consolidated their infrastructure in response to a sharp global economic downturn, poor revenue growth prospects, and expensive and inefficient operations.

Strategic partnerships between pharmaceutical companies and CMOs have led to the reduction of government spending on manufacturing. The past few years have brought major changes to the pharmaceutical outsourcing services. As more in-house positions have been removed, pharmaceutical vendors are looking for strategic partnerships and 'one-stop' solutions.


Further, the report states that one major challenge in the market is lack of information integration. One of the greatest challenges faced by most vendors in the pharmaceutical contract manufacturing market is the lack of transparency and information integration in the whole supply chain process. Few medicines, especially vaccines and specialty injections, need fast delivery to ensure their utility. If companies are equipped with a centralized system, they will be able to observe changes in inventory and can order shipments as per requirements. Distribution vehicles or shipments can be redirected to obtain drugs in the required areas.

With the right integration of available data from all the stages within the supply chain, companies can keep track of orders and delivery rates. This can effectively cure the delays and disruptions in the pharmaceutical supply chain, making the entire value chain effectively responsive to the unmet medical needs.
Key vendors

Catalent
Lonza
Pfizer CentreOne

Key Topics Covered:

Part 01: Executive summary

Part 02: Scope of the report

Part 03: Market research methodology

Part 04: Introduction

Part 05: Pharmaceutical manufacturing outsourcing

Part 06: Market landscape

Part 07: Market segmentation by type of contract manufacturing

Part 08: Geographical segmentation

Part 09: Key leading countries

Part 10: Market drivers

Part 11: Impact of drivers

Part 12: Market challenges

Part 13: Impact of drivers and challenges

Part 14: Market trends

Part 15: Vendor landscape

Part 16: Key vendor analysis

Part 17: Appendix

For more information about this report visit http://www.researchandmarkets.com/research/mhzdln/global



CONTACT: Research and Markets
         Laura Wood, Senior Manager
         press@researchandmarkets.com
         For E.S.T Office Hours Call 1-917-300-0470
         For U.S./CAN Toll Free Call 1-800-526-8630
         For GMT Office Hours Call +353-1-416-8900
         U.S. Fax: 646-607-1907
         Fax (outside U.S.): +353-1-481-1716
         Related Topics: Pharmaceuticals, Pharmaceutical Manufacturing