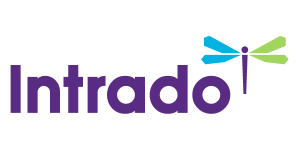 HeadsUp Entertainment Executes Rescission Agreement with Fanlogic
/EIN News/ -- LAS VEGAS, Dec. 23, 2016 (GLOBE NEWSWIRE) -- HeadsUp Entertainment International Inc. (Pinksheets:HDUP) announces that on December 21, 2016, it executed a rescission agreement (the "Rescission Agreement") with Fanlogic LLC, a daily fantasy, social gaming and eSports company ("Fanlogic"). HDUP previously announced that it had entered into an Asset Contribution Agreement with Fanlogic to acquire the assets and associated technology of Fanlogic, which owns and operates proprietary software to launch social fantasy sports and social casino games. HeadsUp had also previously issued to Fanlogic 60,000,000 restricted shares of common stock at a price of $0.06 per share as consideration for valuation of the Fanlogic technology and assets of $3,600,000.

The Board of Directors of HDUP and Fanlogic determined that it was not in the best interests of either HDUP or Fanlogic or their respective shareholders to proceed with the planned acquisition of the Fanlogic assets and technology considering that certain conditions in the Asset Contribution Agreement were not met and neither party could meet the objectives of the other based on current financing status and business plan requirements.
Therefore, in accordance with the terms and provisions of the Rescission Agreement, the Asset Contribution Agreement was rescinded. Fanlogic has agreed to return to HDUP the 60,000,000 shares of restricted common stock. HDUP shall return to treasury the 60,000,000 shares of common stock.
Management of HDUP is currently working towards expansion and leveraging of its existing assets into new markets within the core entertainment, media and gaming sectors.
About HeadsUp Entertainment International Inc.
HeadsUp Entertainment International Inc. is a global media and entertainment company engaged in the creation of branded entertainment through the development, production and marketing of televised programming based on poker and other entertainment themes. For more information see the Company's website www.headsupentertainment.com.
Forward-Looking Statements:
This news release contains "forward-looking statements" within the meaning of the U.S. Private Securities Litigation Reform Act of 1995. When used in this release, words such as "estimate," "expect," "anticipate," "projected," "planned," forecasted" and similar expressions are intended to identify forward-looking statements, which are, by their very nature, not guarantees of HeadsUp Entertainment International Inc.'s future operational or financial performance, and are subject to risks and uncertainties. Readers are cautioned not to place undue reliance on these forward-looking statements, which speak only as of the date of this release. Due to the risks and uncertainties, actual events may differ materially from current expectations. The Company disclaims any intention or obligation to update or revise any forward-looking statements, whether as a result of new information, future events or otherwise.
­­­­­­­­­­­­­­­­HeadsUp Entertainment International Inc.
2000 East 12th Ave. Suite 32
Denver, CO   80206
FOR FURTHER INFORMATION PLEASE CONTACT:
HeadsUp Entertainment International Inc.
Investor Relations – John Davidson
(403) 269-9039
Website: www.headsupentertainment.com