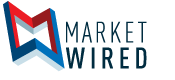 Dalmac Energy Reports Q2'17 Financial Results
/EINPresswire.com/ -- EDMONTON, ALBERTA--(Marketwired - Dec 23, 2016) - John Babic, President and CEO of Dalmac Energy Inc. ("Dalmac") (TSX VENTURE:DAL), is pleased to announce the unaudited second quarter and six month results for the reporting period ended October 31, 2016.
FINANCIAL HIGHLIGHTS
(000's Cdn Dollars, except per share data)

Q2'17

Q2'16
Change
%

YTD '17

YTD '16
Change
%
Revenues
4,097
5,714
(28
)%
7,849
11,051
(29
)%
Gross Profit
1,119
1,727
(35
)%
1,956
1,742
12
%
Gross Margin (%)
27
%
30
%
(10
)%
24
%
23
%
3
%
EBITDAS
709
983
(28
)%
743
906
(18
)%
Net earnings (loss)
(383
)
(74
)
(417
)%
(1,214
)
(836
)
(45
)%
Earnings (loss) per share - basic
(0.01
)
(0.00
)
NA
%
(0.04
)
(0.04
)
0
%
Earnings (loss) per share - diluted
(0.01
)
(0.00
)
NA
%
(0.04
)
(0.04
)
0
%
Business Highlights
Activity levels continued to face downward pressure largely stemming from surplus oil stockpiles, and uncertainty about oil prices. In addition, Q2'17 continued to be plagued with unseasonable heavy rainfall along with extended road construction which further hampered service activity. The aforementioned combined with fierce competition from other competitors all contributed to lower service rates which helped push down revenue 28% from the same quarter last year. Dalmac's continued focus on higher margin service work instead has helped yield a healthy gross profit margin of 27%.
EBITDA decreased 28% to $709K from Q2'16.
Results of operations
Low oil prices and activity levels coupled with discounted pricing pushed quarterly revenue down 28%. Despite these trends, Dalmac has managed to keep its quarterly gross margin steady at 27% and provide an EBITDA of $709K. After booking $285K loss on disposition of assets, the net loss for the quarter was $383K.
Outlook
There have recently been some positive indications of market recovery as OPEC has committed to reduce production, pushing WTI oil above $52/bbl. This, along with the Alberta government royalty incentives has given a glimmer of confidence to our customers in the conventional oil and gas industry. They are now committing to execute on deferred drilling and completion programs. The Petroleum Services Association of Canada ("PSAC") has forecasted around 4000 wells to be drilled in Canada for 2017. Alberta currently has service equipment capacity for approximately 10,000 to 15,000 wells. We continue to be oversupplied on the capacity side. Despite all this, Management believes Dalmac is primed to outperform our competition and deliver on improved operational performance.
We are well-positioned geographically and have a wide range of specialized well stimulation and fluid transfer equipment services to take advantage of the upcoming drilling and completion activity. Our commitment to customer service and safety are key contributions that place us as an industry leader and will contribute to our success in the long-term.
Our strategy going forward is to focus on revenue growth while continuing to manage our costs and reducing debt. Our many talented employees are dedicated to cash flow management through deferred replacement and repair of underutilized equipment, smart decision making on repair or replacement of assets, and taking advantage of depressed equipment pricing for asset replacement. We are confident in our prospects of, not only surviving the downturn, but coming out even stronger than before.
Statements throughout this report that are not historical facts may be considered 'forward looking statements'. Such statements are based on current expectations that involve risks and uncertainties, which could cause actual results to differ from those anticipated. Important factors that can cause anticipated outcomes to differ materially from actual outcomes include the impact of general economic conditions, industry conditions, competition from other industry participants, volatility of petroleum prices, the ability to attract and retain qualified personnel, changes in laws or regulation, currency fluctuations, continued ability to access capital from available facilities and environmental risks. References to "Dalmac", the "Corporation", "Company", "us", "we", and "our" mean Dalamc Energy Inc. and its subsidiary Dalmac Oilfield Services Inc. The TSX Venture Exchange does not accept responsibility for the adequacy or accuracy of this release. We seek safe harbor.