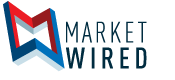 Atossa Genetics Appoints Jack Cuzick, PhD, FRS, FMedSci, FRCP (hon) as Scientific Advisor
/EINPresswire.com/ -- SEATTLE, WA--(Marketwired - Dec 23, 2016) - Atossa Genetics, Inc. (NASDAQ: ATOS) today announced that Jack Cuzick, PhD, FRS, FMedSci, FRCP (hon), has been appointed as Scientific Advisor. 
Dr. Cuzick is widely regarded as one of the foremost authorities in the field of breast cancer prevention and has led some of the most important clinical studies involving chemoprevention drugs. He is Director of Wolfson Institute of Preventive Medicine in London and head of Centre for Cancer Prevention and the John Snow Professor of Epidemiology at Queen Mary, University of London. He is a Fellow of the Royal Society, the Academy of Medical Sciences, the Royal Statistical Society, the Institute of Mathematical Statistics and he is an Honorary Fellow of the Royal College of Physicians. Dr. Cuzick was chosen by Thompson Scientific as one of the twelve hottest researchers in all of science in 2007. He was awarded the AACR Cancer Prevention Prize in 2012 and the American Cancer Society Medal of Honor in 2015. Dr. Cuzick is the author of more than 500 peer-reviewed papers and has published in all the major medical journals. In 2014, the Cancer Research UK's Translational Cancer Research Prize was awarded to Dr. Cuzick's research team for their trials of tamoxifen and aromatase inhibitors for chemoprevention of breast cancer in women with a high risk of developing the disease.
Dr. Steve Quay, President and CEO, commented, "Dr. Cuzick's insight and expertise will be invaluable as we continue development of our endoxifen drug candidate for women who do not respond to tamoxifen and, importantly, as we develop additional indications for endoxifen in the earlier stages of breast cancer and other serious breast health conditions."
Dr. Cuzick added, "I look forward to working with Atossa as it begins the clinical studies of endoxifen. Far too many women die from breast cancer. I believe that a key to reducing the incidence of this deadly disease is by integrating risk assessment into the screening appointment and offering appropriate preventive treatments for high risk women."
About Atossa Genetics
Atossa Genetics, Inc., is a clinical-stage pharmaceutical company developing novel therapeutics and delivery methods to treat breast cancer and other breast conditions. For more information, please visit www.atossagenetics.com.
Forward-Looking Statements
Forward-looking statements in this press release, which Atossa undertakes no obligation to update, are subject to risks and uncertainties that may cause actual results to differ materially from the anticipated or estimated future results, including the risks and uncertainties associated with actions and inactions by the FDA, the outcome or timing of regulatory approvals needed by Atossa, lower than anticipated rate of patient enrollment, results of clinical studies, the safety and efficacy of Atossa's products and services, performance of clinical research organizations and investigators, obstacles resulting from proprietary rights held by others with respect to fulvestrant, such as patent rights, and other risks detailed from time to time in Atossa's filings with the Securities and Exchange Commission, including without limitation its periodic reports on Form 10-K and 10-Q, each as amended and supplemented from time to time.
Atossa Genetics Company Contact:

Atossa Genetics, Inc.
Kyle Guse
CFO and General Counsel
(O) 800-351-3902
kyle.guse@atossagenetics.com

Investor Relations Contact:

Scott Gordon
CoreIR
377 Oak Street
Concourse 2
Garden City, NY 11530
Office: 516.222.2560
scottg@CoreIR.com