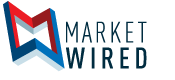 REPEAT - Canabo Medical Inc. Closes $8.4 Million Equity Financing
VANCOUVER, BC--(Marketwired - December 23, 2016) - Canabo Medical Inc. (TSX VENTURE: CMM) ("Canabo" or the "Company"), further to the Company's press release dated December 7, 2016, has closed its brokered private placement with Aphria Inc. (TSX VENTURE: APH) (OTCQB: APHQF) ("Aphria") of 6,000,000 common shares (the "Shares") at a price of $1.40 per share, to raise gross proceeds of $8,400,000 (the "Offering"). After giving effect to the Offering, Aphria will own approximately 16.6% of the total issued and outstanding common shares of the Company (on an undiluted basis).
The Company entered into an agreement with Haywood Securities Inc., as lead agent, PowerOne Capital Markets Limited, Clarus Securities Inc., (collectively, the "Agents") and paid a cash commission to the Agents equal to 5% of the gross proceeds raised. The Agents have also been granted an over-allotment option to sell up to an additional 900,000 common shares at $1.40 per share. This option may be exercised at any time, in whole or in part, until January 21, 2017. The Delavaco Group also acted as a Strategic Advisor.
The Offering is subject to certain conditions including, but not limited to, the receipt of all necessary regulatory approvals, including the approval of the TSX Venture Exchange. All of the securities issued pursuant to this Offering will have a hold period expiring April 23, 2017.
Dr. Neil Smith, Executive Chairman of Canabo stated, "Aphria is a producer that aligns well with Canabo. We are both committed to advancing research to support medical cannabis treatments, and their products are achieving excellent results with many of our patients."
About the Company
Canabo wholly owns and operates Cannabinoid Medical Clinics, or CMClinics, Canada's largest referral-only clinics for medical cannabis. After opening in 2014, Canabo now has ten clinic locations, including Toronto, Barrie, Ottawa, Hamilton, Halifax, St. John's, and Edmonton, with a number of additional clinics planned for opening in 2017.
The principal business carried on and intended to be carried on by Canabo is the operation of strictly referral-only medical clinics for evaluating the suitability of, prescribing, and monitoring cannabinoid treatments for patients suffering from chronic pain and disabling illnesses. Clinics operated by Canabo are staffed by physicians and qualified health care practitioners specifically trained to assess patient suitability for cannabinoid treatment, recommend treatment regimes, and monitor treatment progress. Canabo sees patients only on a physician-referral basis. The Access to Cannabis for Medical Purposes Regulations ("ACMPR") requires that medical cannabis must be prescribed by a health care practitioner; however, no cannabinoid products or medical cannabis are sold at Canabo's medical clinics.
Neither the TSX Venture Exchange nor its Regulation Services Provider (as that term is defined in policies of the TSX Venture Exchange) accepts responsibility for the adequacy or accuracy of this news release.
Forward Looking Statements
Canabo
Except for historical information, this press release contains forward-looking statements, which reflect Canabo Medical Inc.'s current expectations regarding future events. These forward-looking statements involve known and unknown risks and uncertainties that could cause Canabo's actual results to differ materially from those statements. Those risks and uncertainties include, but are not limited to, our ability to access capital, the successful and timely completion of opening clinics, regulatory changes, competition, approvals and other business and industry risks.
The forward-looking statements in this press release are also based on a number of assumptions which may prove to be incorrect. Forward-looking statements contained in this press release represent views only as of the date of this release and are presented for the purpose of assisting potential investors in understanding Canabo's business, and may not be appropriate for other purposes. Canabo does not undertake to update forward-looking statements, whether written or oral, that may be made from time to time by or on its behalf, except as required under applicable securities legislation. Investors are cautioned not to rely on these forwardlooking statements and are encouraged to consult with a professional investment advisor.
Readers are cautioned that the foregoing list is not exhaustive. Readers are further cautioned not to place undue reliance on forward-looking statements as there can be no assurance that the plans, intentions or expectations upon which they are placed will occur. Such information, although considered reasonable by management at the time of preparation, may prove to be incorrect and actual results may differ materially from those anticipated. Forward-looking statements contained in this news release are expressly qualified by this cautionary statement.