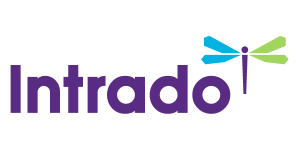 UK Hydraulic Manifold Market 2016-2020: Demand for Lightweight and Technologically Advanced Hydraulic Manifolds
/EIN News/ -- Dublin, Dec. 23, 2016 (GLOBE NEWSWIRE) -- Research and Markets has announced the addition of the "Hydraulic Manifold Market in the UK 2016-2020" report to their offering.

The hydraulic manifold market in the UK to grow at a CAGR of 10.42% during the period 2016-2020.

The report covers the present scenario and the growth prospects of the hydraulic manifold market in the UK for 2016-2020. To calculate the market size, the report considers the revenue generated from unit shipments of hydraulic manifolds for earthmoving equipment in the UK. The report also includes a discussion of the key vendors operating in this market.

According to the report, one of the primary drivers in the market is growth of equipment rental business. Ownership of earthmoving equipment involves substantial investments from the construction companies. Construction companies, especially SMEs, face budget constraints, in the procurement of earthmoving equipment based on ownership, as it involves high initial investment.

Moreover, the ownership of these equipment generates further challenges for the construction companies regarding maintenance and high machine idle times. With the constant use, wear, and tear, the valuation of earthmoving equipment decreases throughout their life cycle, which affects the profit margins of the construction companies.

Further, the report states that one major challenge in the market is changing customer needs. With technological advances in the end-user industries of hydraulic manifolds, manufacturers have to cater to the changing demands of their customers. For instance, in the construction industry, construction companies in the UK are working toward being cost-effective by investing in better technology and implementing cost-cutting measures for construction, earthmoving, and material handling equipment.

Companies prefer customized equipment that suits their work profile in order to minimize machine idle time. To cater to this demand, hydraulic manifold manufacturers need to further invest in R&D to provide their customers with customized and high-quality solutions, thereby posing a threat to their profit margins.
Key vendors

Advanced Technologies
Carson Helicopters
Erickson
GKN Aerospace
Kaman

Key Topics Covered:

Part 01: Executive summary

Part 02: Scope of the report

Part 03: Market research methodology

Part 04: Introduction

Part 05: Supply chain analysis

Part 06: Market landscape

Part 07: Market segmentation by end-user

Part 08: Factors of selection for hydraulic manifolds in end-user segments

Part 09: Market drivers

Part 10: Impact of drivers

Part 11: Market challenges

Part 12: Impact of drivers and challenges

Part 13: Market trends

Part 14: Vendor landscape

Part 15: Summary of vendors and their strategic initiatives

Part 16: Appendix

For more information about this report visit http://www.researchandmarkets.com/research/wj3dcd/hydraulic


CONTACT: Research and Markets
         Laura Wood, Senior Manager
         press@researchandmarkets.com
         For E.S.T Office Hours Call 1-917-300-0470
         For U.S./CAN Toll Free Call 1-800-526-8630
         For GMT Office Hours Call +353-1-416-8900
         U.S. Fax: 646-607-1907
         Fax (outside U.S.): +353-1-481-1716
         Related Topics: Machine Parts