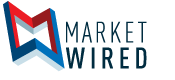 NetDimensions (Holdings) Limited: Trading Statement
/EINPresswire.com/ -- HONG KONG, CHINA--(Marketwired - Dec 23, 2016) - NetDimensions (Holdings) Limited (AIM: NETD) (OTCQX: NETDY)
23 December 2016
NetDimensions (Holdings) Limited
("NetDimensions" or "the Company")
Trading Update for the 12 months to 31 December 2016
NetDimensions (AIM: NETD; OTCQX: NETDY), a global provider of performance, knowledge and learning management systems, is pleased to provide a trading update for the 12 months to 31 December 2016 (the "period").
Sales revenue for the period is expected to be above US$26M. In addition the Company is anticipating that adjusted EBITDA will be approximately US$2.0M.
On 5 October 2016, the Board of Directors of NetDimensions ("the Board") also announced that it had received an approach which may or may not lead to an offer being made for the entire issued share capital of the Company. The Board is in advanced discussions with interested parties and further announcements will be made in due course.
Jay Shaw, Chief Executive Officer of NetDimensions, said: "In 2013 we stated that we would invest heavily to grow revenues whilst operating at a loss in order to build up a substantially larger business capable of generating a sustainable profit. It is therefore pleasing to have nearly doubled revenues since 2012 and to be able to report a substantial adjusted EBITDA profit in 2016."
Enquiries:
| | | |
| --- | --- | --- |
|   |   |   |
| NetDimensions (Holdings) Limited |   | Tel: +852 2122 4500 |
| Jay Shaw |   |   |
| Matthew Chaloner |   |   |
|   |   |   |
| Panmure Gordon (UK) Limited (Nomad & Broker) |   | Tel: +44 20 7886 2500 |
| Andrew Godber / Peter Steel / James Greenwood (Corporate Finance) |   |   |
| Erik Anderson (Corporate Broking) |   |   |
|   |   |   |
| Walbrook PR Ltd (Financial Public Relations) |   | Tel: +44 20 7933 8792 |
| Paul Cornelius / Sam Allen / Nick Rome |   | netdimensions@walbrookpr.com |
|   |   |   |
This announcement contains inside information for the purposes of Article 7 of Regulation (EU) No 596/2014.
About NetDimensions
Established in 1999, NetDimensions (AIM: NETD; OTCQX: NETDY) is a global provider of learning, knowledge and performance management solutions to highly regulated industries.
NetDimensions provides companies, government agencies and other organisations with talent management solutions to personalise learning, share knowledge, enhance performance, and manage compliance programmes for employees, customers, partners and suppliers.
NetDimensions' solutions also include custom content and learning portal development services, as well as off-the-shelf course libraries and regulatory compliance courseware developed by NetDimensions' subject matter experts and content partners.
NetDimensions' award-winning solutions have been chosen by leading organisations worldwide including ING, Cathay Pacific, Chicago Police Department, Geely Automotive, Fugro Group, Fresenius Medical Care, tesa SE, and DB Schenker.
NetDimensions is ISO 9001 certified and NetDimensions' Secure SaaS practices are ISO 27001 certified.
For more information, visit www.netdimensions.com or follow @netdimensions on Twitter.