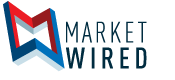 First Nations Development Institute Receives $200,000 USDA-NRCS Grant for Ag and Food Training
/EINPresswire.com/ -- LONGMONT, CO--(Marketwired - December 22, 2016) - First Nations Development Institute (First Nations) has received a USDA Natural Resources Conservation Service (NRCS) grant of $200,000 for a broad effort to increase the capacity of Native American farmers, ranchers and tribal communities so they can advance their farming or ranching businesses, or so tribal communities can work more effectively to improve local control of community food systems.
Under the grant, First Nations will conduct various in-person trainings and workshops, plus online webinars, for Native farmers, ranchers, tribal departments, nonprofit organizations, food entrepreneurs and others that will focus on business-management systems and techniques. The effort also will include training in conducting local food sovereignty assessments. In many cases, First Nations' existing The Business of Indian Agriculture curriculum and Food Sovereignty Assessment Tool will be utilized, and NRCS experts will also participate to provide relevant information on USDA resources available to participants. Some trainings will be "train-the-trainer" sessions for people who, in turn, will be able to assist Native American farmers and ranchers in their communities.
The project will provide individualized technical assistance to as many as 10 Native American food producers who will assist in the development and implementation of business plans to advance their operations and increase production and/or gain access to new markets; and provide a series of 12 webinars on a wide variety of related topics such as food policy, food safety, marketing, food hubs, farm-to-school programs and others.
"In the last two years we have been able to train over 200 Native American producers on The Business of Indian Agriculture," said Jackie Francke, Vice President of Programs and Administration at First Nations. "Under this project we look forward to working with them on an individual basis to fine tune their business plans and assist in preparing them for USDA opportunities. They know their farms and ranches, so we are here to help them formalize their ideas and concepts in the form of a business plan."
About First Nations Development Institute
For 36 years, using a three-pronged strategy of educating grassroots practitioners, advocating for systemic change, and capitalizing Indian communities, First Nations has been working to restore Native American control and culturally-compatible stewardship of the assets they own - be they land, human potential, cultural heritage or natural resources - and to establish new assets for ensuring the long-term vitality of Native American communities. First Nations serves Native American communities throughout the United States. For more information, visit www.firstnations.org.