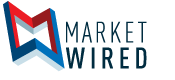 Conjur Named a Top Cloud Security Solution Provider by Enterprise Security Magazine
/EINPresswire.com/ -- WALTHAM, MA--(Marketwired - Dec 20, 2016) - Conjur, a trust management platform for the cloud, today announced that it has been named to Enterprise Security's "Top 10 Cloud Security Solution Providers 2016" list. The award recognizes Conjur for its innovative trust management platform, which empowers DevSecOps teams to automatically implement secrets and access management policy for cloud infrastructure.
"It's an honor to be included on this year's list of top cloud security providers," said Elizabeth Lawler, CEO and co-founder of Conjur. "Security is top of mind for today's organizations as they increasingly move sensitive workloads to the cloud. Conjur's trust management platform helps these organizations balance their goal of adopting cloud computing with their need to ensure security, so they can move forward to embrace today's infrastructure and tools with confidence."
Conjur was hand-picked by a panel of technology leaders to appear on the annual list. As profiled by Enterprise Security, "Conjur is transforming the way enterprises manage security as they embrace the cloud as a core component of their IT strategy. The cybersecurity company is making it easy for organizations to deploy whatever devops tools they want in hybrid and multi-cloud environments while still maintaining rigorous security controls over their dynamic infrastructure."
Conjur's full profile is printed in the December 15 issue of Enterprise Security, available online at http://www.enterprisesecuritymag.com/vendor/article13/conjur. 
About Conjur
Conjur delivers a trust forward software platform that enables organizations to balance their goal of adopting cloud computing with their need to ensure security. Conjur's security orchestration software allows users to leverage the business systems that they already trust as they move forward with their cloud transformation initiatives by automating machine identity provisioning, authorization of privileged access, service account control, and machine-to-machine connectivity in a way that meets the needs of all DevSecOps stakeholders. Companies adopting dynamic, cloud-centric IT infrastructure across industries, including financial services, communications, media and software development, consider Conjur an essential component of their security strategy. Conjur is headquartered in Waltham, Mass., and is backed by Amplify Ventures, Avalon Partners and Koa Labs. For more information, please visit www.conjur.net or follow @conjurinc on Twitter.
About Enterprise Security
Enterprise Security Magazine is a technology magazine that gives information about the security solutions, which helps organizations to get adapted to the radical changes that are taking place in their information security infrastructure. For more info, visit: http://www.enterprisesecuritymag.com/

EIN Presswire does not exercise editorial control over third-party content provided, uploaded, published, or distributed by users of EIN Presswire. We are a distributor, not a publisher, of 3rd party content. Such content may contain the views, opinions, statements, offers, and other material of the respective users, suppliers, participants, or authors.