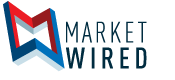 Rieders Travis Law Firm Cautions About the Increase in Traffic and DUIs During the Holiday Season
Rieders, Travis, Humphrey, Waters & Dohrmann, Attorneys at Law, whose practice includes representation of those harmed by drunk drivers, shares concerns and tips for safer holiday travel.
Cliff Rieders, Williamsport, PA, Personal Injury Attorney
Click here for high-resolution version
/EINPresswire.com/ -- WILLIAMSPORT, PA--(Marketwired - December 20, 2016) - Well-known central PA law firm Rieders, Travis, Humphrey, Waters & Dohrmann, Attorneys at Law, issued a warning today reminding people that although this busy time of year is synonymous with increased alcohol consumption, it's important to remember that drinking and driving don't mix.
"From Thanksgiving to New Year's Day, there are a lot of people out and about, shopping, visiting, celebrating," commented Partner Cliff Rieders. "More cars on the road plus more motorists who choose to enjoy alcohol before getting behind the wheel is a dangerous equation. Add in a dose of winter weather, and the probability of serious vehicle accidents resulting in significant personal injuries rises dramatically."
Indeed, statistics from the National Highway Traffic Safety Administration (NHTSA) reveal that the number of deaths caused by drunk driving increases around the holiday season, with an average of 45 fatalities involving an alcohol-impaired driver occurring each day in the month of December. According to the U.S. National Institute on Alcohol Abuse and Alcoholism (NIAAA), 40% of traffic-related deaths during Christmas and New Year's involve drunk drivers. People with low alcohol tolerance who don't typically drink at other times of the year are more likely to indulge at the holidays, as are college students celebrating surviving the semester. These are just two of the many groups who factor in to the elevated risk.
Rieders remarked, "Being aware and taking precautions are key for reducing the likelihood of injury. Besides not getting behind the wheel even if you've had just one glass of wine, mixed drink, or beer, other good driving choices include wearing your seatbelt, putting away your phone, not speeding, and not driving when you're tired. Watch for cars being driven erratically and report it to the police if you spot one. Encourage your loved ones to contact you if they have been drinking and are tempted to drive, or offer from the beginning to be the designated, non-drinking driver. If you are hosting a meal or a party, consider not serving alcohol -- or at least, be sure to serve lots of non-alcoholic alternatives. If you are involved in a car crash and suspect the other driver was under the influence of alcohol, contact a personal injury attorney. You may have more rights than you realize, and you deserve to exercise them."
Cliff Rieders was one of the founders of Mothers Against Drunk Driving in Central Pennsylvania. He has worked tirelessly with a number of organizations to develop legislative solutions to the problem of drunk and distracted driving in Pennsylvania. Rieders said he speaks from personal experience; recently, he and his wife were rear-ended by a woman who looked down to reach for her cell phone.
About Rieders, Travis, Humphrey, Waters & Dohrmann, Attorneys at Law
Among the leading law firms in central Pennsylvania, Rieders, Travis, Humphrey, Waters & Dohrmann, Attorneys at Law, provides quality representation across a range of legal practice areas to individuals, families, and businesses. Most of the firm's lawyers have been practicing for more than 15 years, with some offering over 35 years of experience. Learn more about your rights and options under the law by contacting them today at 1-800-326-9259 for a confidential consultation.
Image Available: http://www.marketwire.com/library/MwGo/2016/12/20/11G125733/Images/Cliff_Rieders-f4925e70500bab4bbddc42ef3669e739.jpg

Contact
Cliff Rieders
Phone: 800-326-9259

EIN Presswire does not exercise editorial control over third-party content provided, uploaded, published, or distributed by users of EIN Presswire. We are a distributor, not a publisher, of 3rd party content. Such content may contain the views, opinions, statements, offers, and other material of the respective users, suppliers, participants, or authors.