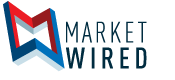 Lonestar Closes Debenture Financing
/EINPresswire.com/ -- SYLVAN LAKE, ALBERTA--(Marketwired - Dec 20, 2016) - Lonestar West Inc. (TSX VENTURE:LSI) (the "Company" and/or "Lonestar") announces that it has completed a subordinate secured debenture financing in the aggregate amount of $800,000 (the "Debentures"). The Debentures carry an annual interest rate of 14% and have a maturity date of January 31, 2019. The obligations under the Debentures are secured by the Company's grant of a security interest in its assets (including the assets of its subsidiaries) in favour of the debenture holders. This security interest is subordinate to the Company's indebtedness held by HSBC Bank Canada and rank equally to the Series A debentures issued in December 2015.
None of the Company's common shares or securities convertible into common shares are being issued in connection with the Debentures and no commissions or finder's fees are applicable in connection with the Debentures. The funds received from the Debenture financing will be used to reduce the Company's current working capital line with HSBC Bank Canada.
About Lonestar West
Based in Sylvan Lake, Alberta, Lonestar West Inc. operates a fleet of 150 Hydrovac, Vacuum and Auxiliary units throughout Western Canada, Ontario, California, and the Southern United States. It is focused on profitably growing its HVAC services to become a major competitor in the North American market.
For more information please visit the Lonestar West website at www.lonestarwest.com.
NEITHER THE TSX VENTURE EXCHANGE NOR ITS REGULATION SERVICES PROVIDER (AS THAT TERM IS DEFINED IN THE POLICIES OF THE TSX VENTURE EXCHANGE) ACCEPTS RESPONSIBILITY FOR THE ADEQUACY OR ACCURACY OF THIS RELEASE.