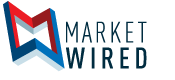 Niobay Metals announces Closing of Flow Through Financing
/EINPresswire.com/ -- MONTREAL, QUEBEC--(Marketwired - Dec 20, 2016) - Niobay Metals Inc. (the "Company") (TSX VENTURE:NBY) is pleased to announce that it has closed the previously announced non-brokered private placement of flow-through shares. The Company issued 1,377,626 flow-through common shares (the "FT Shares") at a price of $0.85 per FT Share, raising aggregate gross proceeds of $1,170,982 (the "Offering").
The proceeds of the Offering will be used to incur Canadian exploration expenses and flow-through mining expenditures, as defined under the Income Tax Act (Canada), that will be renounced in favour of the purchasers with an effective date of no later than December 31, 2016. The funds are intended to be used to explore the Company's Canadian properties.
The Company paid $38,500 in cash and issued 45,294 warrants to a qualified finder in connection with the closing of the Offering. Each warrant will entitle the holder to purchase one common share at a price of $1.25 for a period of 24 months following closing date.
The FT Shares and finder's warrants will be subject to resale restrictions for a period of four months and one day from the closing date of the Offering under applicable securities legislation. Following completion of the Offering, the Company has 32,535,127 common shares issued and outstanding.
Insiders of the Company subscribed for a total of 144,474 FT Shares and their participation in the Private Placement constitutes a "related party transaction" within the meaning of Multilateral Instrument 61-101 Protection of Minority Security Holders in Special Transactions ("MI 61-101"). The fair market value of the consideration paid by insiders for the FT Shares being less than 25% of the Company's market capitalization, the Company intends to avail itself of the exemption from the formal valuation and the exemption from minority shareholder approval under sections 5.5 (a) and 5.7 (1) (a) of MI 61-101.
The Private Placement was made under the prospectus exemptions of applicable securities legislation and is subject to the final consent of the TSX Venture Exchange.
About Niobay Metals Inc.
Niobay Metals Inc. is a mineral exploration company holding a 100% interest in the James Bay Niobium property in Ontario, Canada and a 72.5% interest in the Crevier niobium / tantalum project in Quebec, Canada. Niobay also holds interest in the Ikungu and Ikungu East gold properties in Tanzania.
Cautionary Statement
Certain statements contained in this news release constitute forward looking information under the provisions of Canadian securities laws. All statements that address future plans, activities or events that the Company believes, expects or anticipates will or may occur are forward-looking information. Specifically, this news release contains forward looking information about the Company's plans and intended use of proceeds. Forward looking information is based upon assumptions by management that are subject to known and unknown risks and uncertainties beyond the Company's control, including risks related to obtaining all necessary permits to carry out exploration work. There can be no assurance that outcomes anticipated in the forward looking information will occur, and actual results may differ materially for a variety of reasons. Accordingly, readers should not place undue reliance on forward looking information. The Company undertakes no obligation to update publicly or otherwise revise any forward looking information, except as may be required by law.
The FT Shares have not been, and will not be, registered under the U.S. Securities Act or any U.S. state securities laws, and may not be offered or sold in the United States or to, or for the account or benefit of, U.S. persons absent registration or any applicable exemption from the registration requirements of the U.S. Securities Act and applicable U.S. state securities laws.
Neither the TSX Venture Exchange nor its Regulation Services Provider (as that term is defined in the policies of the TSX Venture Exchange) accepts responsibility for the adequacy or accuracy of this release.
Follow us on Twitter: https://mobile.twitter.com/NiobayMetals
LinkedIn: https://www.linkedin.com/company/niobay-metals-inc.?trk=biz-companies-cym

EIN Presswire does not exercise editorial control over third-party content provided, uploaded, published, or distributed by users of EIN Presswire. We are a distributor, not a publisher, of 3rd party content. Such content may contain the views, opinions, statements, offers, and other material of the respective users, suppliers, participants, or authors.