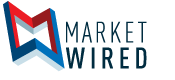 How to Make Your Holiday Party Safer -- Oswalt Law Group
/EINPresswire.com/ -- PHOENIX, AZ--(Marketwired - December 20, 2016) - Holiday parties are popular and welcomed events for many this time of year. Attorneys with the Oswalt Law Group are providing Arizonans with tips for ensuring the safety of their party guests.
"Serving as party host – whether as an individual, organization, business or corporation – brings responsibilities in making sure guests are safe, especially if alcohol is served," said one Oswalt attorney.
Laws known as social host liability govern responsibility for hosts and vary by state. Arizona law stipulates that hosts can be held liable for injuries caused by intoxicated guests to other persons if (1) they are licensed to sell or provide alcohol and (2) a minor (under 21) consumes alcohol on the host's property and hurts someone else.
To make holiday parties safer, the Oswalt Law Group offers these reminders:
Do not serve alcohol to minors
Make sure the alcohol supply is secure at all times
Do not let guests bring alcohol onto the host's property
Put a designated driver program in place for the party and encourage guests to serve as designated drivers
Hire a babysitter to supervise children or include an activity for older children away from the party
Make sure insurance policy covers alcohol or liquor liability (single-event policies are available with some insurance agencies for larger events)
Call cabs or other driver services for guests who appear intoxicated
For information about driving under the influence (DUI) and personal injury laws specific to Arizona, visit oswaltlawyers.com or call (602) 225-2222.

About Oswalt Law Group: With offices in Phoenix, Tempe and Peoria, the Oswalt Law Group provides professional criminal representation for those who are charged with all types of offenses, including DUI, homicide, theft, sexual offenses and fraud. The firm is dedicated to providing aggressive and quality representation regardless of the charges made.
Contact Information:
Oswalt Law Group, P.C.
300 West Clarendon, Suite 290
Phoenix, AZ 85013
602.225.2222

EIN Presswire does not exercise editorial control over third-party content provided, uploaded, published, or distributed by users of EIN Presswire. We are a distributor, not a publisher, of 3rd party content. Such content may contain the views, opinions, statements, offers, and other material of the respective users, suppliers, participants, or authors.