Highlights from the 2016 Office of Indian Energy Program Review
At the 2016 U.S. Department of Energy (DOE) Office of Indian Energy Program Review held Nov. 14–17 in Denver, Colorado, Indian tribes from across the country reported on how they are using Office of Indian Energy grant funding to advance their energy efficiency and renewable energy projects and pursue their energy visions.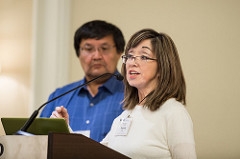 The Program Review is an annual open meeting designed to facilitate networking and information exchange among elected tribal leaders, tribal executives, tribal staff, energy developers, federal agencies, and others working to accelerate clean energy development on tribal lands.
Presentation Highlights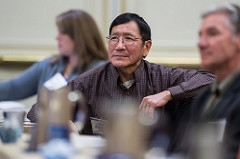 In addition to hearing updates on these projects and others in progress around the country, Program Review attendees learned how the Office of Indian Energy is positioning tribal entities to expand the Office of Indian Energy's reach through an intertribal network of regional technical assistance providers. Learn more about the regional tribal organizations competitively selected to participate in the pilot program and the technical assistance offered by the Office of Indian Energy.
Learn More
Presentations from the 2016 Program Review are now available for download.

EIN Presswire does not exercise editorial control over third-party content provided, uploaded, published, or distributed by users of EIN Presswire. We are a distributor, not a publisher, of 3rd party content. Such content may contain the views, opinions, statements, offers, and other material of the respective users, suppliers, participants, or authors.