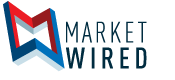 Blackbird Energy Inc. Announces Release of First Quarter 2017 Financial and Operating Results
/EINPresswire.com/ -- CALGARY, ALBERTA--(Marketwired - Dec 16, 2016) - Blackbird Energy Inc. ("Blackbird") (TSX VENTURE:BBI) is pleased to announce that it has released its first quarter 2017 financial and operating results. Blackbird's unaudited condensed consolidated interim financial statements and management's discussion and analysis for the quarter ended October 31, 2016 are available on SEDAR at www.sedar.com and are also posted on Blackbird's website at www.blackbirdenergyinc.com.
About Blackbird
Blackbird Energy Inc. is a highly innovative oil and gas exploration and development company focused on the liquids-rich Montney fairway at Elmworth, near Grande Prairie, Alberta.
For more information please view our Corporate Presentation at www.blackbirdenergyinc.com.
THE TSX VENTURE EXCHANGE INC. HAS NEITHER APPROVED NOR DISAPPROVED THE CONTENTS OF THIS PRESS RELEASE. NEITHER THE TSX VENTURE EXCHANGE NOR ITS REGULATION SERVICES PROVIDER (AS THAT TERM IS DEFINED IN THE POLICIES OF THE TSX VENTURE EXCHANGE) ACCEPTS RESPONSIBILITY FOR THE ADEQUACY OR ACCURACY OF THIS PRESS RELEASE.

EIN Presswire does not exercise editorial control over third-party content provided, uploaded, published, or distributed by users of EIN Presswire. We are a distributor, not a publisher, of 3rd party content. Such content may contain the views, opinions, statements, offers, and other material of the respective users, suppliers, participants, or authors.