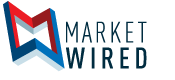 Repairs and Renovations Coming to Edmonton Affordable Housing
/EINPresswire.com/ -- EDMONTON, ALBERTA--(Marketwired - Dec 16, 2016) - The Governments of Canada and Alberta are investing in the preservation and regeneration of affordable housing projects in Edmonton. Some $18.3 million in joint funding will support the repair and upgrading of social housing units for seniors and low-income families and individuals, ensuring they have safe and efficient places to call home.
The Honourable Amarjeet Sohi, Minister of Infrastructure and Communities, on behalf of the Honourable Jean-Yves Duclos, Minister of Families, Children and Social Development and Minister Responsible for Canada Mortgage and Housing Corporation (CMHC) and the Honourable Lori Sigurdson, Minister of Seniors and Housing, made the announcement today.
Quick facts:
The joint contribution of $18.3 million was made through the 2016-2018 Social Infrastructure Fund, which is a two-year federal and provincial agreement to help Albertans in need access affordable housing.

The funding will support capital maintenance projects such as roof repairs and replacement, exterior siding, major suite renovations, mechanical system upgrades and safety system upgrades.

Projects that will receive funding include government-owned or supported seniors, community and special needs housing. Projects will take place in more than 120 buildings owned or operated by 31 social housing providers.

The announcement took place at McQueen Place Lodge, which is owned and operated by the Greater Edmonton Foundation. It will receive $500,000 to replace its roof.
Quotes:
"Our Government is investing in affordable housing here in Edmonton and across Canada to help create jobs and improve the quality of life for those who need it most. With the combined efforts of our partners, we are giving a hand up to Albertans in need, and in doing so, we are contributing to the economic and social well-being of the entire community."
- Honourable Amarjeet Sohi
"Many housing units in Edmonton are in disrepair. That's why our government is taking action by investing in renovations so Edmontonians have a safe and affordable place to call home."
- Honourable Lori Sigurdson, Minister of Seniors and Housing
Associated links:
- CMHC has been helping Canadians meet their housing needs for more than 70 years. As Canada's authority on housing, CMHC contributes to the stability of the housing market and financial system, provides support for Canadians in housing need, and offers unbiased housing research and advice to Canadian governments, consumers and the housing industry. Prudent risk management, strong corporate governance and transparency are cornerstones of CMHC's operations. For more information, please call 1-800-668-2642 or visit www.cmhc.ca.
- The Alberta government ministry of Seniors and Housing fosters the development of affordable housing and supports access to housing options for Albertans most in need. The Alberta Jobs Plan will invest $1.2 billion for affordable housing capital needs over the next five years. To achieve these outcomes, the ministry works with seniors, Albertans who require housing supports, their families and caregivers, communities and other government partners. A more detailed description of the ministry and its programs and initiatives can be found at www.seniors-housing.gov.ab.ca.
Stay connected:

EIN Presswire does not exercise editorial control over third-party content provided, uploaded, published, or distributed by users of EIN Presswire. We are a distributor, not a publisher, of 3rd party content. Such content may contain the views, opinions, statements, offers, and other material of the respective users, suppliers, participants, or authors.