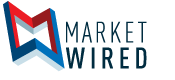 With last bears rescued, FOUR PAWS ends illegal keeping of brown bears in Poland
Female bear chewed on cage for a decade, yearning for freedom
/EINPresswire.com/ -- POZNAN, POLAND--(Marketwired - December 15, 2016) - The transfer of two brown bears yesterday has ended years of suffering: FOUR PAWS, the international animal welfare organization, has achieved its long-term goal to completely end the illegal keeping of brown bears in Poland.
The bears, Pietka (pronounced "Pea-ENT-ka") and Wojtusia (pronounced "Voy-TU-sha"), had been kept in small enclosures with concrete floors at the Mini Zoo Braniewo. They were successfully moved to the Poznań Zoo in Poland which has prepared two new, large bear enclosures and is equipped with the space, resources and expertise to care for these bears for the rest of their lives.
Carsten Hertwig, bear expert at FOUR PAWS, explained, "It is a great success for us that after five years of hard work we have finally ended all illegal keeping of brown bears in Poland. They have all suffered from living in tiny cages with little or no behavioural enrichment or proper care. It is a great relief to know that they can now spend their lives in species-appropriate enclosures in the care of experienced animal keepers."
After their medical check-up under general anaesthesia, the bears received an antidote and their journey began. Pietka and Wojtusia crossed the country from the Northeast to the West and successfully arrived at Poznań Zoo yesterday evening. The bears are currently acclimating to their new surroundings and are staying, for now, in an indoor enclosure. As the bears were kept individually in Braniewo, they will get private enclosures at Poznań Zoo as well. They will be closely supervised by the animal keepers during their first days at the zoo and, depending on their readiness, will be released into their large outdoor enclosures (7,600 m² and 6,500 m² in size) with trees, ponds and enough space to act out their natural instincts.
Dr. Frank Göritz and Dr. Marc Gölkel, specialized wildlife veterinarians from IZW (Leibniz Institute for Zoo and Wildlife Research) in Berlin, thoroughly checked the two bears before their transfer. Dr. Göritz said pf the effort, "Wojtusia is in a relatively good state, but does suffer from quite severe dental problems, which can be ascribed to malnutrition and gnawing on the cage bars. Her upper canine teeth are severely damaged and medical treatment in due time will be necessary to avoid any further complications. Pietka's claws are very worn-out as are the balls of his feet. Due to physical inactivity, he is also quite overweight. But thanks to FOUR PAWS he will soon have a lot more space to move around and a balanced diet plan at the large bear enclosure in Poznań Zoo."
Both bears have very sad histories: Pietka was handed over to the Mini Zoo Braniewo by a Ukrainian circus in 1995 at less than a year old. He is the father of female bear Wojtusia, who was born in Braniewo in 2001. The animals were fed poor diets and did not receive appropriate medical care in the past. When FOUR PAWS intervened, the organization first took several steps to improve the living conditions of the four bears: Pietka, Wojtusia, Ewka, and Gienia. FOUR PAWS co-funded a surgery for Pietka -- when the papilloma on his rear was removed -- and funded supplements to treat his afflicted joints. Furthermore, an enrichment program for the bears at the zoo was initiated, but still their overall keeping conditions remained bad. Unfortunately, the construction of the large bear enclosures at Poznań Zoo was delayed, so only two of the bears, Ewka and Gienia, were transferred to the zoo in Spring 2016. Now, with the final completion of the enclosures, Pietka and Wojtusia, the last illegally kept brown bears in the country, have finally been given a nice home.
FOUR PAWS bear rescue activities in Poland: 2011-2016
2011: FOUR PAWS first became active in Poland in 2011 by saving three bears: Kasia, Basia and Michal. Kasia and Basia, two female bears, were kept in the zoo in Leszno, where they had to share 60 square meters of space under unsanitary conditions. Eight-year-old Michal lost his foreleg in a fight with another bear in Mini Zoo Braniewo. All three bears were transported to the BEAR SANCTUARY Müritz in Germany.
2012 (May): Private bear keeping becomes illegal in Poland. FOUR PAWS endeavours to find species-appropriate homes for the seven illegally kept brown bears that remained in Poland at the time.
2012: FOUR PAWS launches a pilot project in cooperation with the Poznań Zoo to build a large bear enclosure. In return for financial assistance to build the enclosure, the Poznań Zoo undertook to implement FOUR PAWS' high quality standards concerning bear management, construction and the eventual operation of the sanctuary.
Having a solution for the bears in place, FOUR PAWS went on to save bears Wania, Misza and Borys from the Korabiewice shelter. The three bears shared fates of agony: Borys and Misza were both circus bears. Borys was abandoned and kept in an old wagon for a decade, while Misza bore deep physical scars from his taming and was blinded in one eye due to a severe injury. Wania, meanwhile, was abused in dog fights after spending the first years of his life locked up in a council flat. All three bears were rescued and transported to Poznań Zoo.
2013: First construction phase of the large bear enclosure in Poznań Zoo is complete. Wania, Misza and Borys- three bears that had been privately kept in an animal shelter in Korabiewice-are transferred to their new home at Poznań Zoo.
2016 (April): FOUR PAWS transports Ewka and Gienia, from the mini zoo Braniewo to Poznań Zoo. Orphaned bear cub Cisna is also transferred to Poznań Zoo from the Rehabilitation Centre for Protected Species in Przemyśl.
2016 (July): Last circus bear in Poland, Baloo, is rescued by FOUR PAWS and the animal rights organization VIVA! Baloo is transferred to Poznań Zoo.
2016 (December): Second construction phase of the large bear enclosure in Poznań Zoo is complete. Pietka and Wojtusia are rescued and transferred to the Poznań Zoo marking an end the illegal keeping of brown bears in Poland!
Photo link:
https://ftp.vier-pfoten.org/?u=qNWWl5dG&p=Lvrt8XTL
Copyright: © FOUR PAWS | Christiane Flechtner
Claire LaFrance
Email contact

617-942-1233
FOUR PAWS International
6 Beacon St
Boston, MA 02108

EIN Presswire does not exercise editorial control over third-party content provided, uploaded, published, or distributed by users of EIN Presswire. We are a distributor, not a publisher, of 3rd party content. Such content may contain the views, opinions, statements, offers, and other material of the respective users, suppliers, participants, or authors.